Heavy Snowfall In Japan Traps 2,000 Drivers In 10 miles Long Frozen Traffic Jam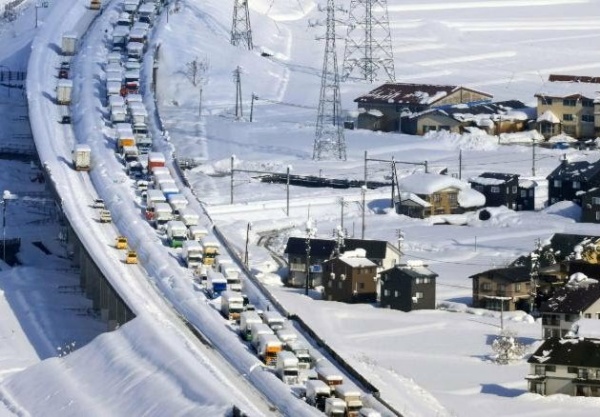 As of Friday noon, around 1000 cars were still stuck during the 2-day 16.5km (10miles) traffic jam caused by heavy snowfall in Japan.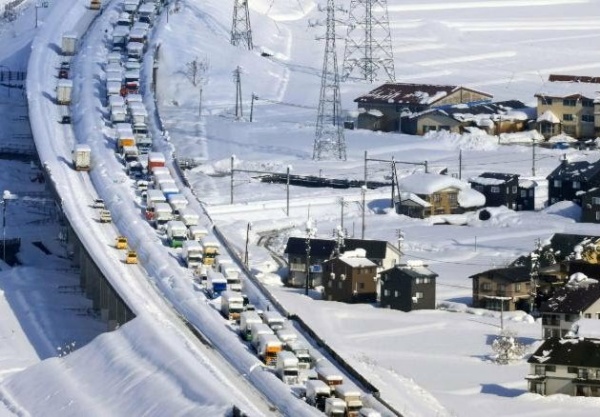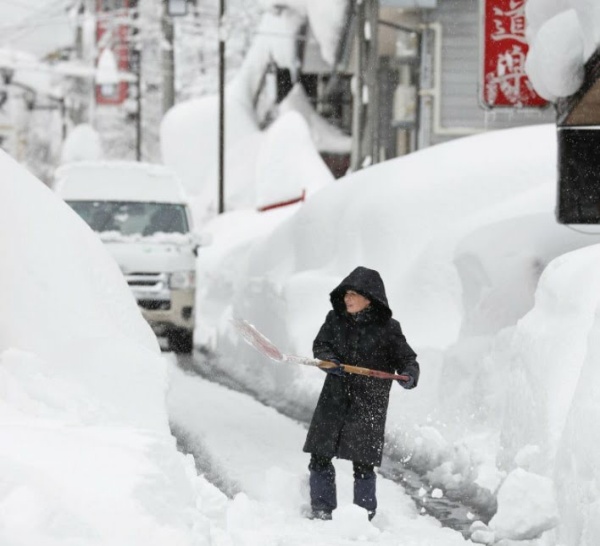 More than 2,000 vehicles were left stranded on a highway for two days after a truck got stuck in a heavy snow storm that struck Japan on Wednesday night.
According to police and highway operator East Nippon Expressway Co reports, the traffic jam had now stretched up to 16. 5km (10 miles) along the road.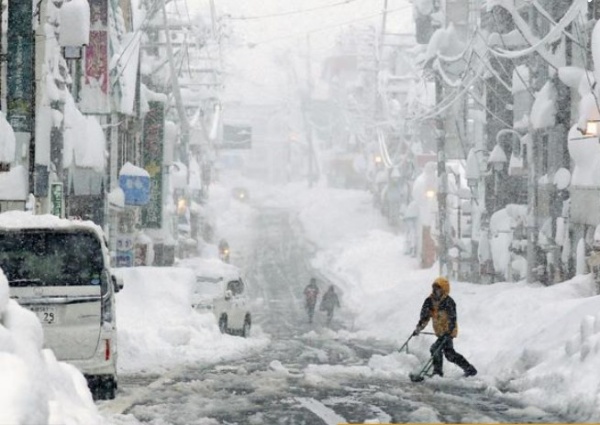 Photos shared online shows a huge queues of vehicles on the highway, many of which are covered in thick snow.
Rescuers have been using a combination of heavy machinery and physical labour to dig out the stuck vehicles. But as of Friday noon, around 1,000 cars were still be stranded on the snow-covered Kanetsu expressway.
A Niigata disaster management official told AFP on Thursday night that :
"We are trying our best to rescue drivers and passengers, we are ready to continue the operation through the night,"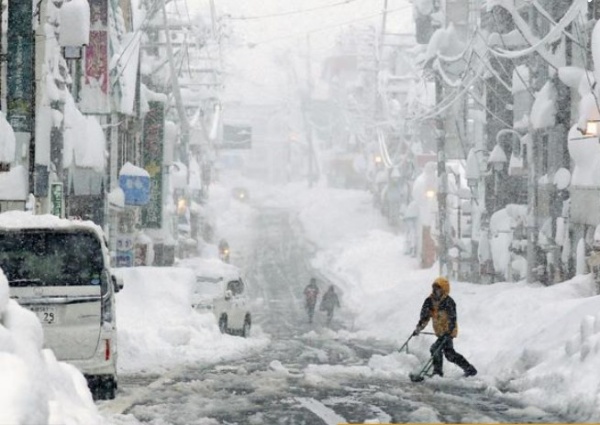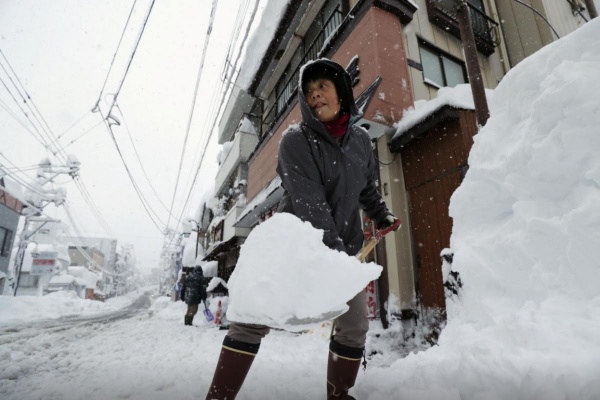 The incredible gridlock has forced authorities to distribute food, fuel and blankets to the stranded drivers on the Kanetsu expressway. The road connects the capital Tokyo to Niigata, in the north.
Highway operator East Nippon Expressway Co said it may take rescuers until Saturday morning to free all the stranded vehicles.
The massive snow, which began on Wednesday evening, has also left more than 10,000 homes in the north and west without power.