Honda Battery Sharing Service For Electric Keke NAPEP Taxis Coming To India In 2022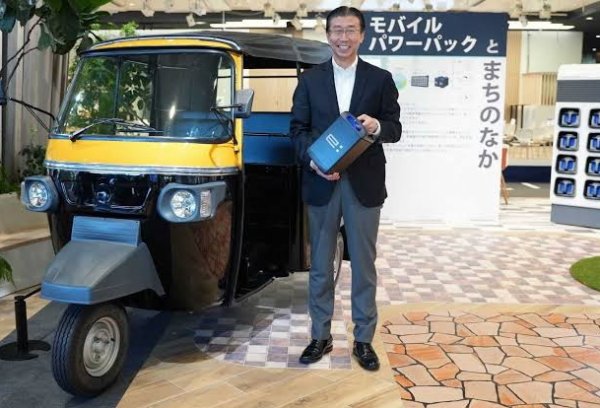 Honda Battery Sharing Service for Electric Keke NAPEP taxis (electric Tuktuks) coming to India in mid 2022.
The Battery Sharing Service will allow taxi drivers to swap nearly dead batteries for charged ones. 
The service will start in the first half of 2022 using Honda Mobile Power Pack rated at 1.3 kWh each.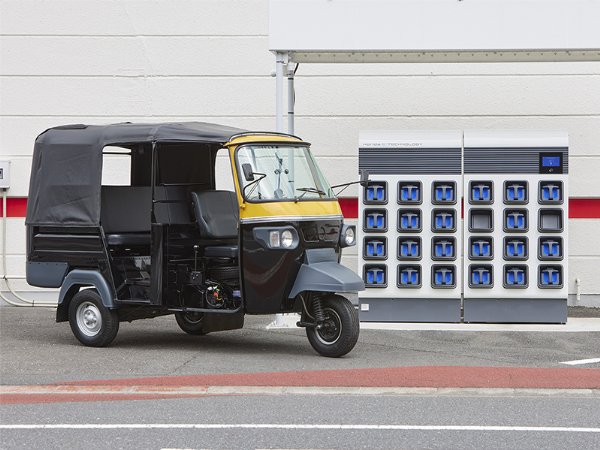 Japanese automaker Honda Motor Company has announced plans to begin a battery sharing service in India for the popular 3-three wheelers, following a successful test trial which began in February 2021.
Through this testing, which saw 30 battery electric tricycle taxis cover more than 200,000 km (124,000 miles), Honda identified issues to be addressed and verified business viability.
According to Honda, the Battery Sharing Service will begin in the first half of 2022, and it will enable electric rickshaw (Keke) drivers to stop at the nearest battery swapping stations to swap their nearly dead batteries with a fully-charged one.
The Japanese brand plans to use its Honda Mobile Power Pack e: ("MPP e:"), its all-new portable and swappable batteries capable of storing more than 1.3 kWh of energy.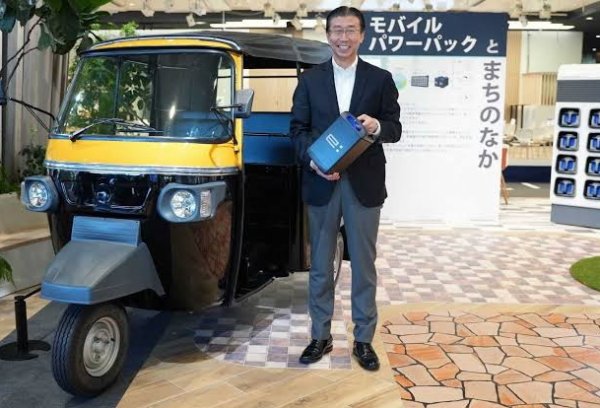 Honda Battery Swap Station
Honda's battery sharing service will contribute to India's effort to accelerate electrification of the transportation sector, which is currently facing three issues: short range, long charging time and high cost of batteries.
Commenting on the new service, Minoru Kato, Chief Officer, Life Creation Operations, Honda Motor Co., Ltd., said :
"Honda Mobile Power Pack (MPP) has huge potential to electrify all kinds of devices including small-sized mobility products and expand the use of renewable energy.
By offering a battery sharing service in India, Honda will contribute to the accelerated electrification of rickshaws and expanded use of renewable energy.
Moreover, Honda will continue serving people worldwide with the joy of expanding their life's potential by further expanding the utilization of the MPP into broader areas."
India has more than 8 million auto rickshaws on the streets, and they have been an essential means of daily transportation for people.
The 3-wheeled vehicle, also known as Keke Marwa Keke Napep in Nigeria, have long been an alternative means of transportation around the world for low-income earners.