Sweden Rolls Out Europe's First 'Gigafactory-Era' Car Battery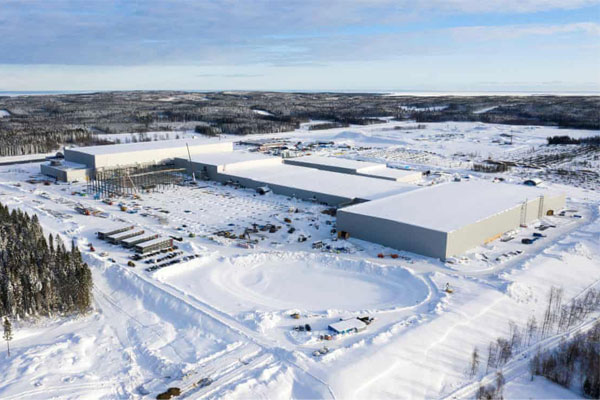 Electric vehicles have entered the mainstream in Europe. They account for nearly a fifth of all car purchases in the United Kingdom last month.
However, one component has been missing until now: European batteries.
That is beginning to change.
Northvolt, a startup, produced its first lithium ion battery cell on Tuesday night at a plant in northern Sweden.
It is the first in a series of new factories that investors hope will allow Europe to carve out a significant portion of the electric vehicle market – and weaken the stranglehold that manufacturers in China, Japan, and Korea have built up.
Northvolt Ett will be the first European-owned plant to produce at gigafactory scale. Gigafactories are generally defined as those that can produce enough batteries each year to provide approximately 15 gigatonne hours (GWh) of cumulative storage.
According to Benchmark Mineral Intelligence (BMI), a battery data company, only two large battery factories are operational in Europe: one in Wrocaw, Poland, run by Korea's LG, and another near Budapest, Hungary, owned by Korea's Samsung.
Nonetheless, according to BMI, 25 gigafactories are planned for the continent by 2030, as the industry races to keep up with soaring demand for electric vehicles. Nine of them are owned by Asian manufacturers, who control the majority of global supply.
With only two gigafactories planned, the United Kingdom appears to be lagging behind the rest of Europe. The Chinese company Envision will expand a small battery plant in Sunderland, while the Glencore-backed startup Britishvolt is attempting to secure funding for a homegrown rival in nearby Blyth.