Chinese FAW Launches Rolls-Royce Ghost And Mercedes S-Class Rival, The Hongqi H9, In Dubai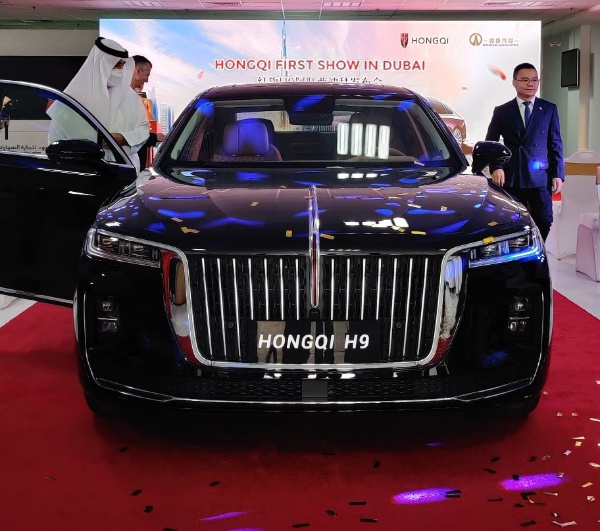 The premium car brand of China's FAW group launches Rolls-Royce Ghost and Mercedes S-Class rival, the Hongqi H9 in Dubai, UAE.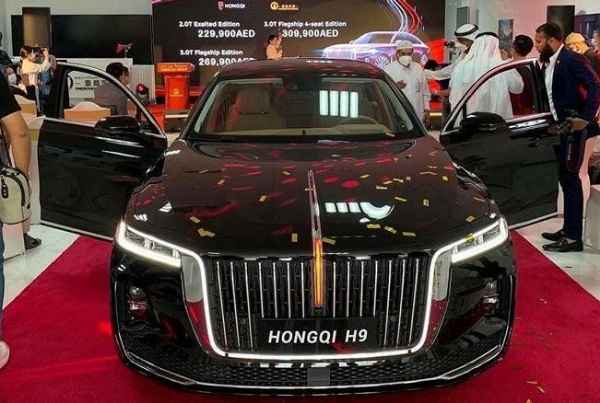 Hongqi, the premium car brand of China's FAW group, has launched the recently unveiled Hongqi H9 ultra-luxury sedan into Dubai market.
The full-sized Hongqi H9 car, designed to rival models like the Rolls-Royce Ghost; Mercedes S-Class; Audi A8 and the BMW 7-Series, has now started its presale to end-users at its Dubai showroom.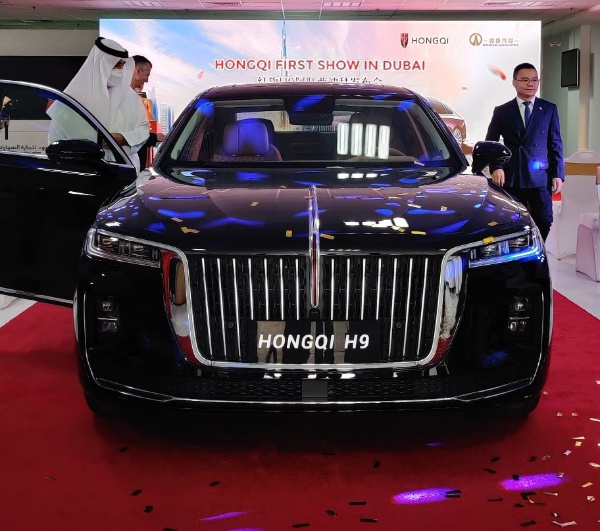 During the launching ceremony titled 'Hongqi H9 Premiere', Li Xuhang, the Consul General of China in Dubai, expressed his confidence on Hongqi's future development in Dubai.
The impressive Hongqi H9 is currently available in sedan and a stretch limousine version. It looks more like a mix of other models, including the dual-tone paintjob on Bentley and hints from Rolls-Royce cars.
Its design is credited to Giles Taylor, the current Global Vice President of Design and Chief Creative Officer (CCO) of the FAW Group. Giles, the former Rolls-Royce design boss, designed the latest Rolls-Royce Phantom 8.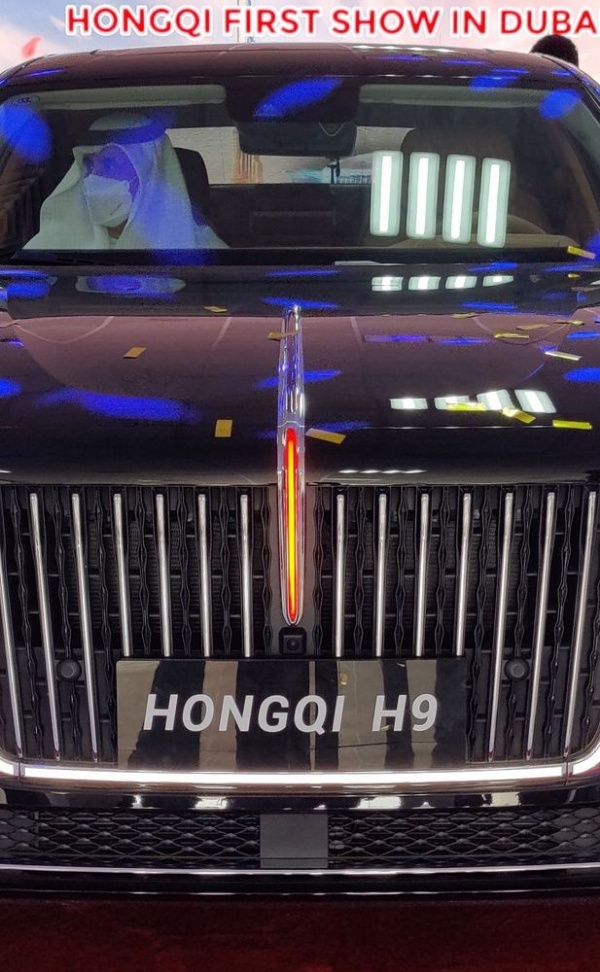 Up front, the H9 has a large chrome radiator grille and an "illuminating" thin red Hongqi's flag logo that starts from the middle of the bonnet to the grille.
Inside, it features full LCD instrument clusters, large center console screen, 12-inch head-up display (HUD) and video-streaming rearview mirror.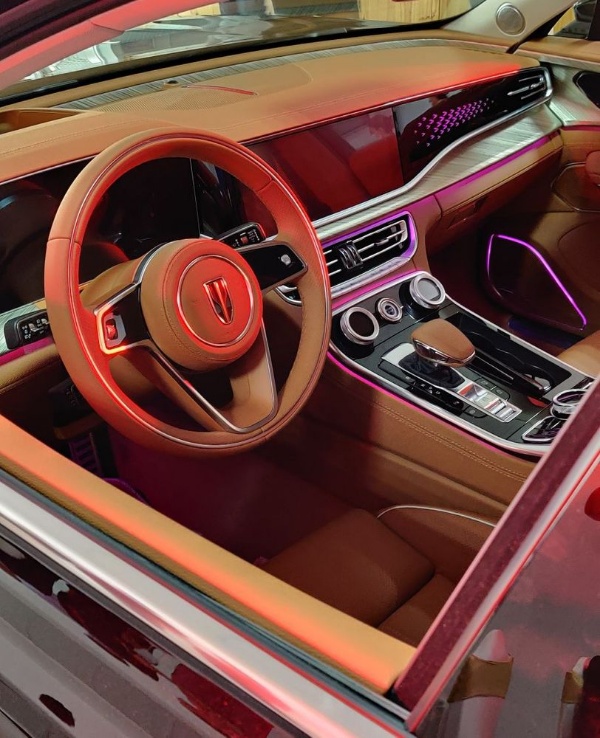 It also features touch-sensitive switchgear and an optional four-seat layout. Options include displays for the rear passengers and a panoramic glass roof.
In terms of safety, the H9 features surround view monitor system, GUARD system and Safe Plus information security system.
Two powertrains are available for the Hongqi H9. Its 2.0-liter turbocharged engine is able to pump out 180 kw and 380 N·m of torque peak. The 3.0-liter supercharged V6 engine will churn out 200 kw and 400 N·m of torque peak.