Photo Comparison : Donald Trump's Beast Vs Vladimir Putin's Bunker On Wheels, Which Side Are You On?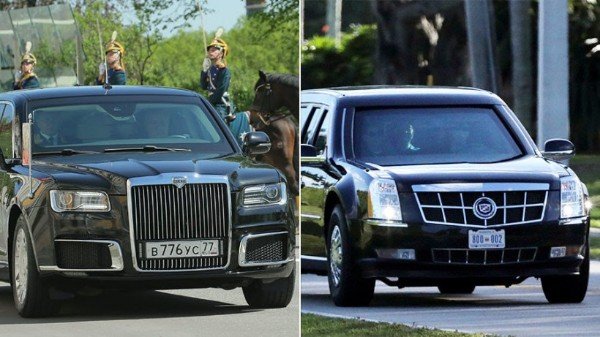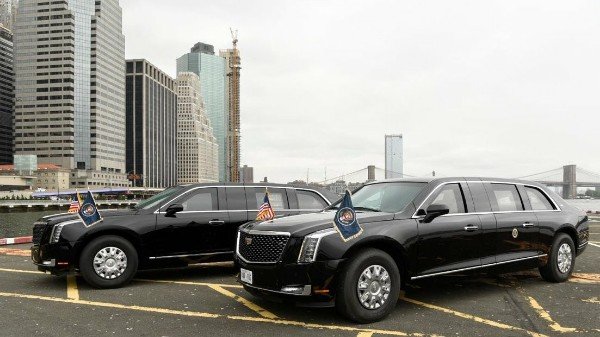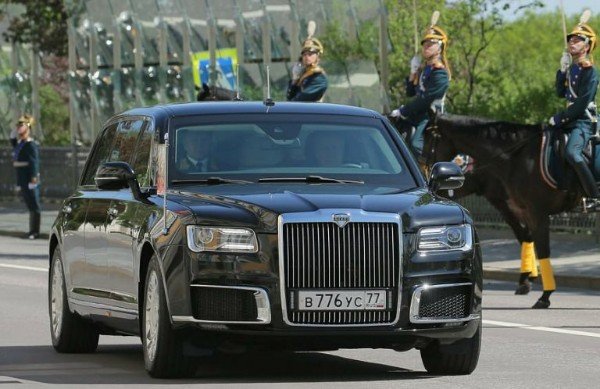 Last years arrival of Russian President Vladimir Putin in his Aurus Limo at a meeting with US President Donald Trump in Helsinki Finland prompted comparisons in World-wide media outlets of Putin's "Bunker On Wheels" with Trump's Mobile Fortress a.k.a " the Beast".
Trump Beasts, first unveiled 9 months ago during the U.N General Assembly in New York City, joins the old 2009 Cadillac DTS bodied Limo used during the Obama years. The US Secret Service still uses both the 2009 and the 2018 Limo.
Putin's Bunker on Wheels, officially unveiled during his inauguration in May last year, can be described as a Rolls-Royce Phantom on a tank frame .
Let's take a look at the two most famous Presidential Limos on the planet
Maker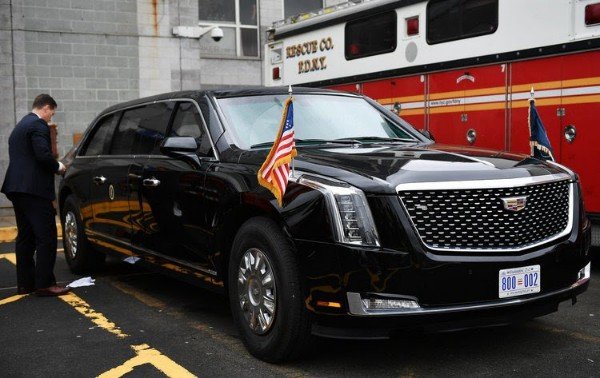 The General Motors-licensed limousine, which is basically a Cadillac on a tank frame, was built from scratch with help from the Secret Service.

The Aurus L700 Limo-based tank is designed by the Russian Central Research and Development Automobile Institute, with assistance from Porsche and Bosch
Price
Beast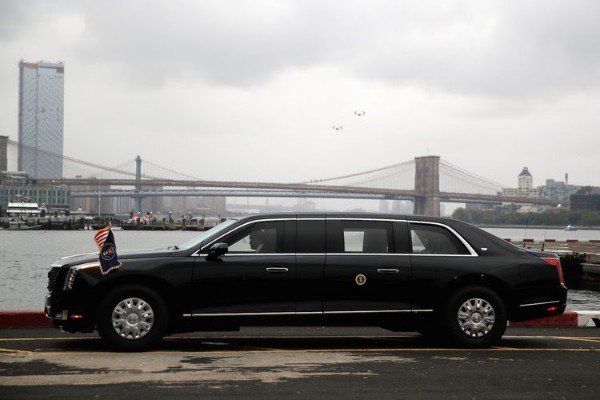 Donald Trump's 12 new Cadillac-branded vehicle costs the US government about $15.8m (N5.7bn) – each of the two Beasts that travels with Trump coast about $1.3 million.
Aurus Senat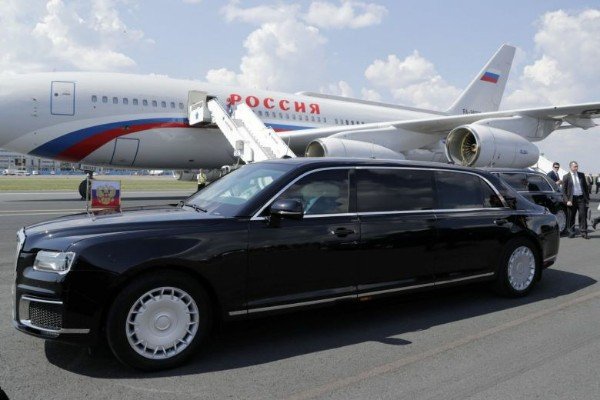 The Presidential Aurus fleet program, which includes Limos, Sedans and SUVs) reportedly costs around $192m (N69bn) – Price of each Limo is unknown . Want to drive like Putin? The civilian version will cost you $160,000 while the armoured version will cost you more.
Features:
Beast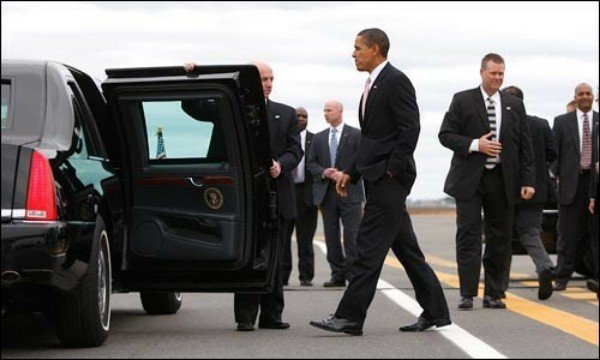 Trump's bullet- and blast-resistant Limo is also designed to withstand chemical and biological attacks. It's eight-inch thick steel doors is believed to weigh the same as those on a Boeing 757.
The Beast is equipped with Kevlar-lined tyres and a foam-sealed fuel tank to prevent explosions .
Inside, it is equipped with a state-of-the-art communication system along with the protection of a secure oxygen system and a supply of blood in case of injury.
Aurus Senat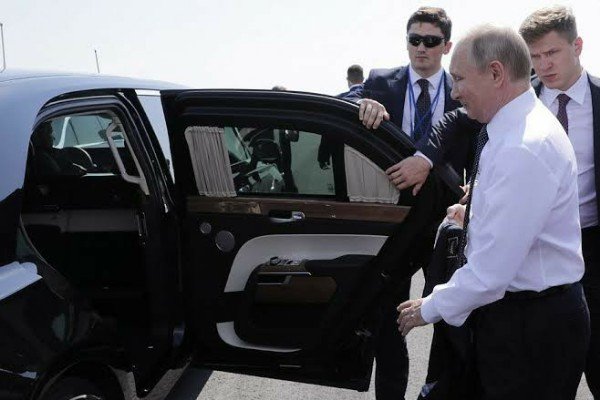 Like The Beast Limo, the presidential Senat is also bullet and explosion proof. It will withstand chemical and biological attacks in addition to keeping the President and its occupants safe when submerged in water.
Inside, it is equipped with a state-of-the-art communication system along with features like WI-FI, screens, zonal climate system and 8 interior lighting modes.
Weight
Beast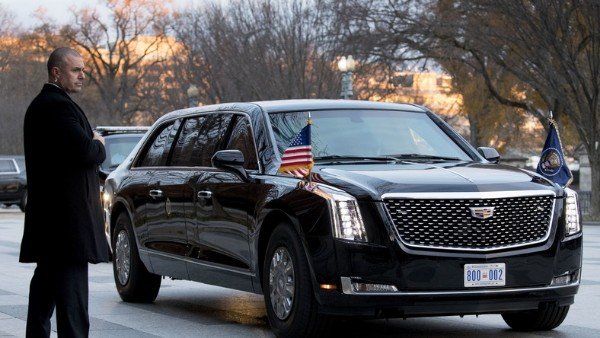 The armored Beasts weighs about 15,000 to 20,000 pounds – which is about the weight of six 2014 Toyota Camry sedan.
Aurus Senat

The armored Senat weighs approximately 14,000 pounds.
Engine
Beast
There have been both V8 Petrol and Duramax diesel-powered versions of the Beast Limos. The one Trump used during his UK visits was petrol-powered.
Aurus Senat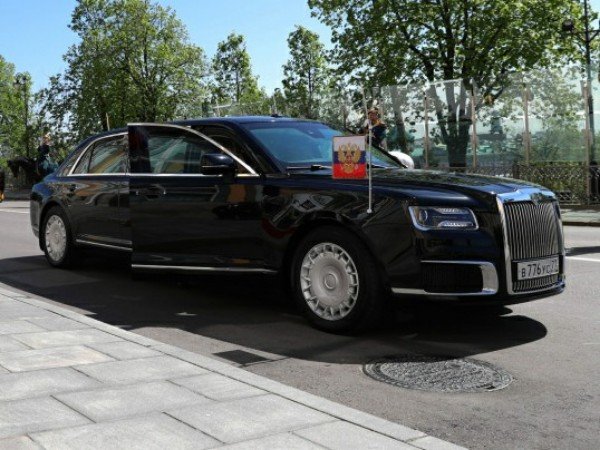 The Aurus is reportedly equipped with a 6.6-liter V12 engine and capable of hitting 860 horsepower. An even more powerful 857 horsepower 6.6-liter hybrid V-12 drive unit is on the way.
US Donald Trump's Beasts Vs Russia Vladimir Putin's Bunker On Wheels, Which Of The Two Presidential Limos Would You Rather Ride In?