How Nigerian Drivers Damage Nigerian Roads With Winter Tyres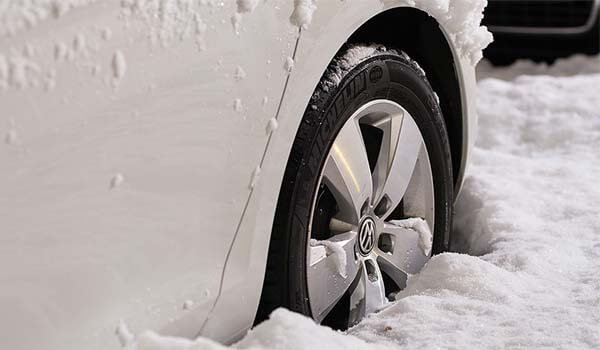 Winter tyres? In Nigeria??
I am sure you are currently battling with these questions at the moment.
Sure, some of us drive with winter tyres in Nigeria.. knowingly or unknowingly. The problem is, these winter tyres damage our roads as they become soft and sticky in hot weather thereby peeling the road surface. Some of them even have metal studs/spikes which cause further damage to our roads. You would even hear the noise of the studs grinding on the pavement or the tyres sticking to the ground when the cars are driving close to you.
How many of us ever did a thorough inspection of the tyres that came with our cars from USA, Canada and Europe? Go check your car tyres right away.. ensure it does not have the M+S symbol which stands for MUD & SNOW (also known as All Season Tyres) and/or the three-peaked mountain with snowflake symbol as seen in the attached picture.
Several accidented cars are shipped to Nigeria and a reasonable chunk of those accidents are caused by snow… which means those cars may have been running on winter tyres.
In some countries, you are not meant to use these tyres (especially the one with the three-peaked mountain symbol) during summer because they are bad for hot and dry pavement. Only summer tyres can give you the safety and performance you need in warm weather.
With their special compounds and tread patterns, winter tyres are designed to stay soft and flexible in cold conditions, providing traction and grip in low temperatures on wet and icy surfaces. But with the hot weather in Nigeria, winter tyres lose this advantage, grip declines and the tread starts to wear faster as the tyres become soft and sticks to the hot roads.