Huawei Beats Apple To The Punch With Launch Of 1st Car Which Is An SUV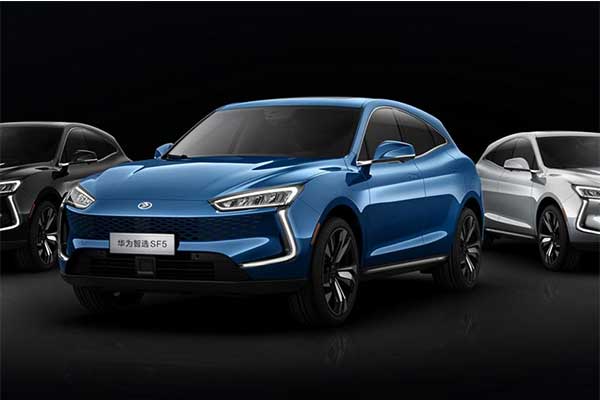 Apple has been teasing about their car for some time now but Huawei has beaten them to the punch with the launch of an SUV. Introducing the Huawei Seres SF5, a Plug-in hybrid SUV that was co-made by Cyrus. Huawei's new car will be sold under the Seres nameplate and was unveiled at the Shanghai Auto Show.
It may not be a looker but The SF5 features sweptback headlights and a mesh grille. All These are flanked by distinctive LED daytime running lights. The model also has flowing bodywork, flush-mounted door handles and a compact greenhouse. In terms of size, the SF5 measures 185 inches long, 76 inches wide, and 64 inches tall with a wheelbase that spans 113.2 inches.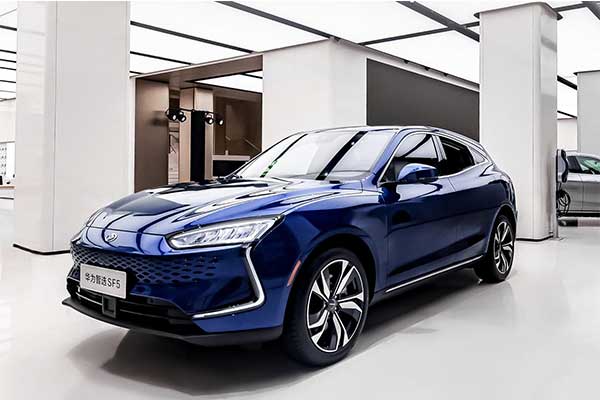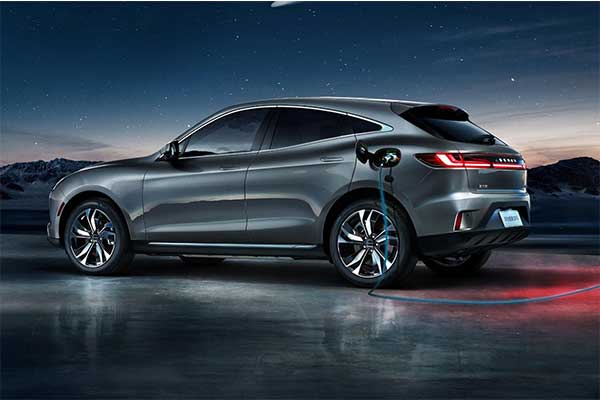 Since it's a Huawei, we should expect lots of techs and the Seres SF5 has it all. For starters, you get a millimetre-wave radar, ultrasonic sensors, and various cameras that enable adaptive cruise control with traffic jam assist and all the usual advanced driver aids. A digital instrument cluster, ambient lighting, a sunroof, and heated, ventilated, and massaging seats are included alongside an advanced infotainment system with near-instant smartphone pairing and an 11-speaker sound system with two subwoofers. It should thus be very comfortable, and quiet too. Huawei says that interior noise is just 38 decibels at idle. This is all thanks to the double-layer front glass and loads of sound deadening.
On the engine, Huawei helped Seres to develop the powertrain which is a 1.5-litre gas engine. The engine comes with two electric motors. The combined output of the system is reportedly about 550 horsepower. It does 0-62 miles per hour acceleration in just 4.7 seconds. Thanks to the range-extended powertrain, the SF5 can travel up to 112 miles on electricity alone and 621+ miles overall in the New European Driving Cycle. The Seres can also power up other electrical appliances and other electric cars as it also acts as a battery.