ICPC Recovers 228 Motorcycles, 51 Tricycles From Senator Utazi Chukwuka (PHOTOS)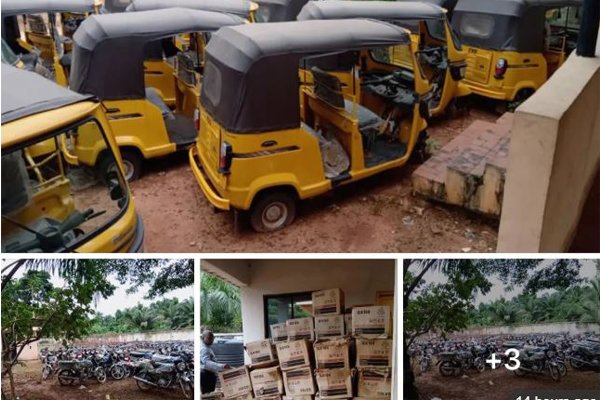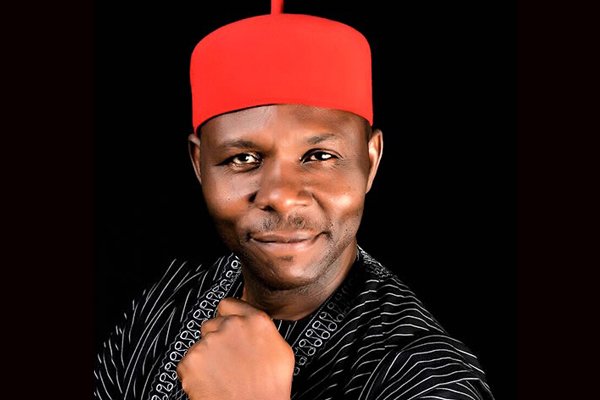 ICPC, Nigeria's anti-corruption agency, has recovered and sealed items worth N117 million from Utazi Chukwuka, a senator representing Enugu North Senatorial District.
The ICPC made the recovery through its Constituency Projects Tracking Group (CPTG) initiative.
The latest recovery was disclosed on Sunday in a statement signed by ICPC spokesperson, Rasheedat Okoduwa.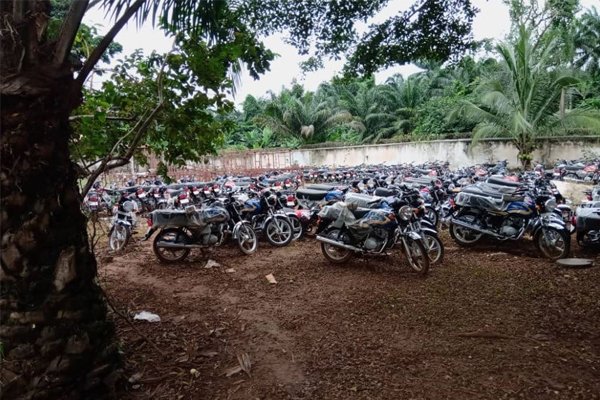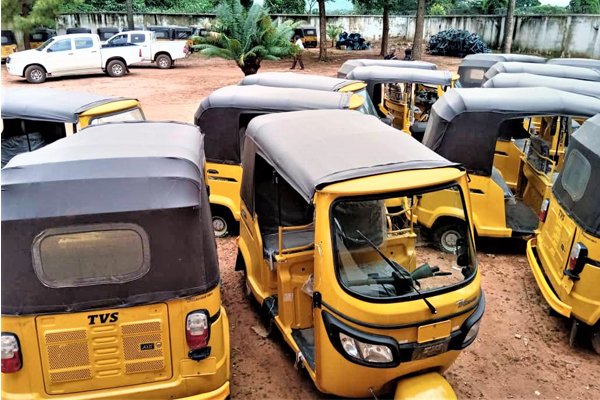 In the statement, Okoduwa said that the recovered items traced to Mr Chukwuka, including 228 motorcycles, 51 tricycles, 203 grinding machines, and 5 transformers.
Mr Chukwuka was chairman, Senate Committee on Anti-corruption and Financial Crimes between 2015-2019. The ICPC said he stashed the items in his hometown compound in Mkpologu town of Uzo-Nwani Local Government Area.
The Constituency Projects Tracking Group (CPTG) initiative is currently on a project to recover items from public officers who had failed at properly using the funds for the projects.
On Friday, there was a reported of how the commission announced that it recovered constituency projects items from two former senators; Godswill Akpabio (Akwa Ibom northwest) and Isa Misau (Bauchi Central Senatorial District), through the CPTG team.