Photos Of The Day : Motorcycles In Jakarta, Indonesia, Where 8 In Every 10 People Own At Least One
Photos Of The Day : Cars Vs Motorcycles : How typical roads looks like in Jakarta, Indonesia, where over 8 in every 10 people own at least one bike.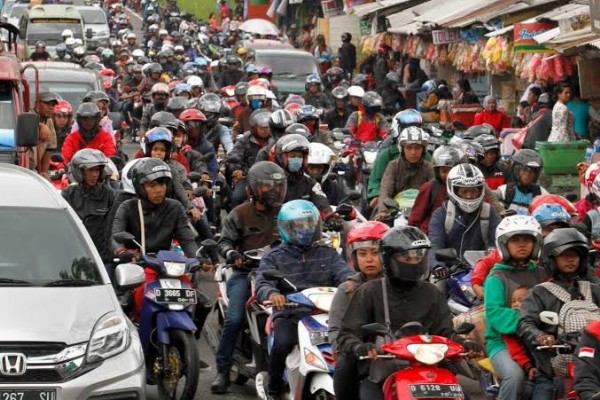 If you think that Nigerian roads and highways are fast becoming congested with motorcycles, then you need to visit Indonesia where around 15 million motorcycles rides daily around the capital city, Jakarta.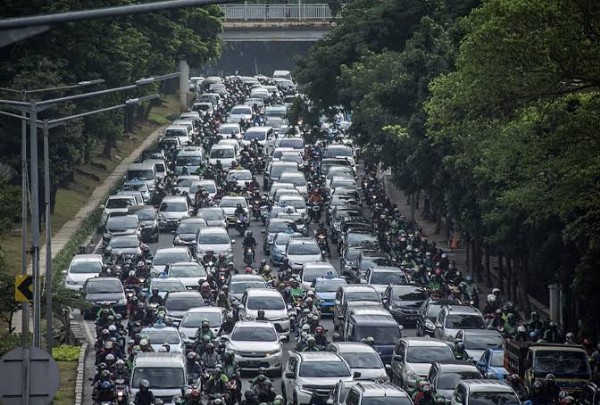 In addition to being the world's largest island country and the 14th-largest country by area, Indonesia also has the largest market for motorbikes and scooters in the world.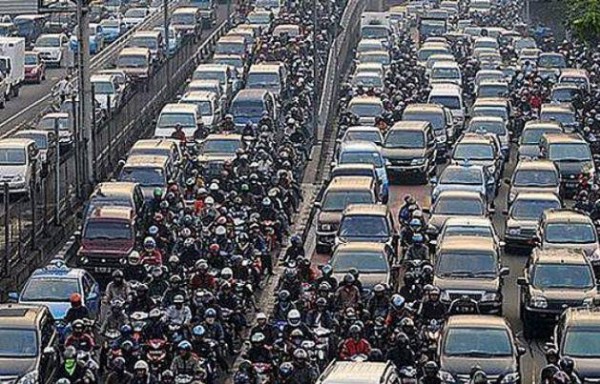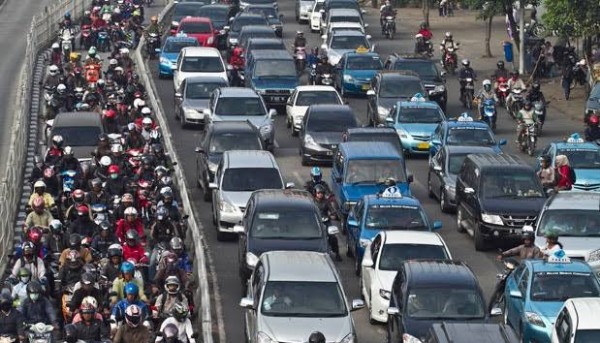 Indonesia reportedly has more than 80 million motorbikes while over 85% of the households (or about 8.5 people in every 10) own at least one bike. The capital city of Indonesia, Jakarta, has one of the world's worst traffic.