Inside A Private Boeing 767 Chartered By Saudi Ambassador That Costs N10.8m Per Hour
Saudi Arabia's ambassador to the US, Khalid bin Salman al-Saud, has a lavish lifestyle. He is part of Saudi Arabia's royal family, as his father is King Salman and his older brother is Crown Prince Mohammad.
The 28 years old served as a fighter pilot in the Royal Saudi Air Force before becoming the country's US ambassador in 2017.
Since then, he's spent time in a N4.3b ($12 million) mansion he purchased as a Georgetown student, and chartered a private Boeing 767 jet that costs N10.8m ($30,000) per hour.
The 1,066-square-foot jet is suited for royalty. It has dozens of seats, a master bedroom, an office, and plenty of TVs.
Here's a look inside:
1)

The jet can fly for 15 hours without refueling
2)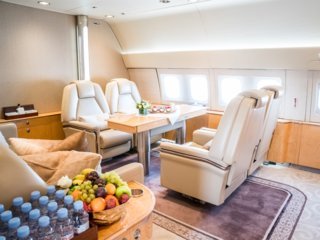 Its cabin covers 1,066 square feet and is almost eight feet tall
3)

It can seat 63 passengers and hold eight tons of luggage, which is equal to about 300 standard suitcases.
4)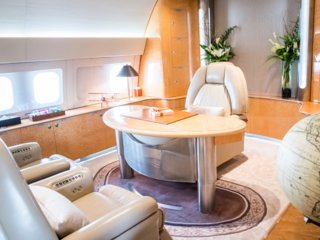 Business travelers can use this plush office space
5)

Passengers are served by a minimum of five attendants per flight, though that number can rise depending on the length of the flight.
6)

Passengers also have access to Wi-Fi, an iPod and iPad docking station, six portable DVD players with screens, and seven separate television screens
7)

In addition to an enormous bed, the master bedroom has a Dolby Surround sound system
Credits businessinsider
Also See: Buy and sell cars faster on Carmart NG