Introducing The 2021 Mercedes-Benz EQA Electric Compact SUV (Photos)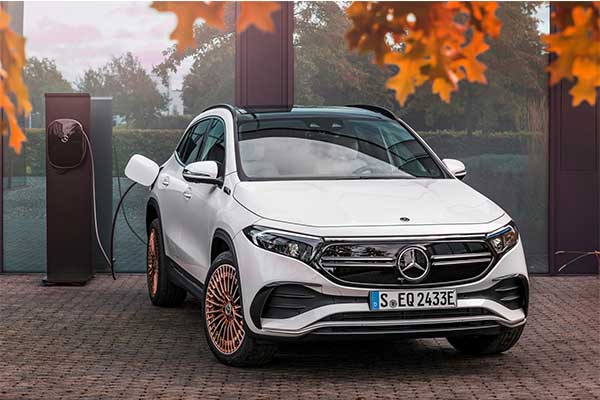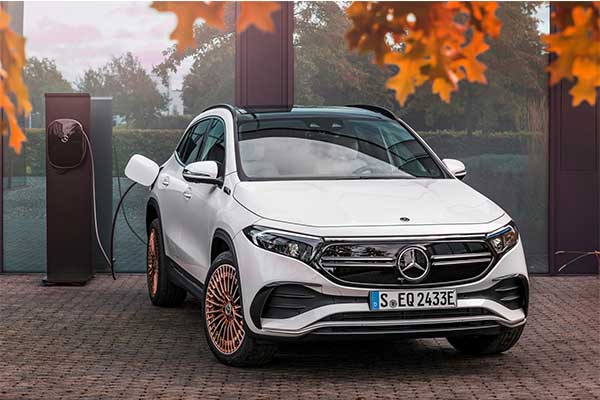 Mercedes-Benz has just unveiled the new EQA, the brand's smallest EV to date and the entry point of the EQ model range. Based on the GLA, the new EQA debuts in its base EQA 250 form which uses an electric motor with 187 HP (190 PS) and 276 lb-ft (375 Nm) of torque driving the front wheels and fed by a 66.5 kWh lithium-ion battery pack. Using a Wallbox, it will charge from 10 to 100 percent in five hours and 45 minutes, but a rapid charger can take it to 80 percent in just 30 minutes. If you are expecting a fast SUV then you are wrong as the EQA does 0 to 62 mph in almost 9 seconds. Top speed is just 100mph
Mercedes promises it will launch additional versions of the EQA ranging from a dual-motor range-topper with 268 hp (200 kW) to a high-range model capable of more than 310 miles (500 km) at a single charge. The EQA has a combined electrical consumption of 15.7 kWh per 62 miles (15.7 kWh/100 km) and the three-pointed star says the crossover's drag coefficient of just 0.28 is a huge contributor.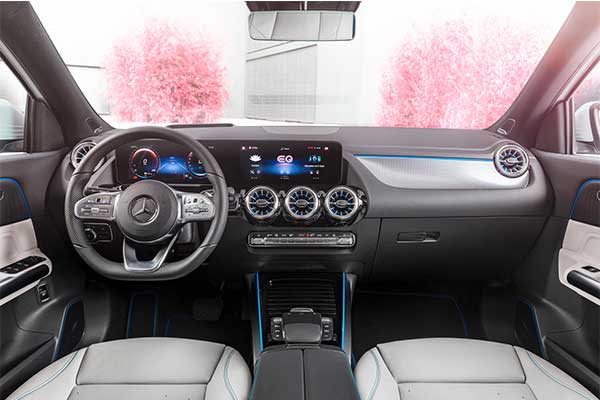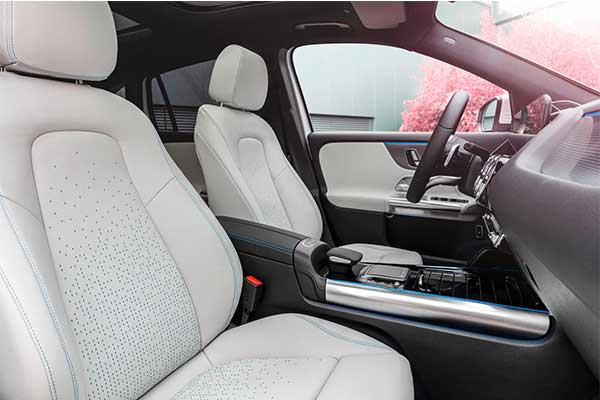 To distinguish it from the GLA, the EQA comes with the "Black Panel' radiator grille, a continuous light strip at either end of the SUV, and plenty of blue and rose gold accents. It also comes fitted with an 18-inch as standard with 20-inch wheels an optional feature. Edition 1 models will also boast perforated leather seats that show pure blue fabric beneath their leather. This theme carries through to the innovative driver info display that can show how much power you're using and how much is being regenerated.
On the interior, the new EQA shares the same dashboard layout with its GLA, only here you'll find different trim elements and light effects. The twin 10.25-inch displays are optional, with base models getting a pair of 7-inch displays. The cutout area in front of the passenger can be finished in a "spiral look" trim which is backlit with the aid of fibre optics.
As standard, the new Mercedes EQA will come with a comfort suspension with steel springs, but the carmaker will also offer adaptive dampers as an option. More powerful variants of the EQA will employ a second electric motor at the rear axle, therefore featuring all-wheel-drive.