Thousands Line Up To Catch A Glimpse Of Hearse Bearing Legendary English Footballer, Jack Charlton (PHOTOS)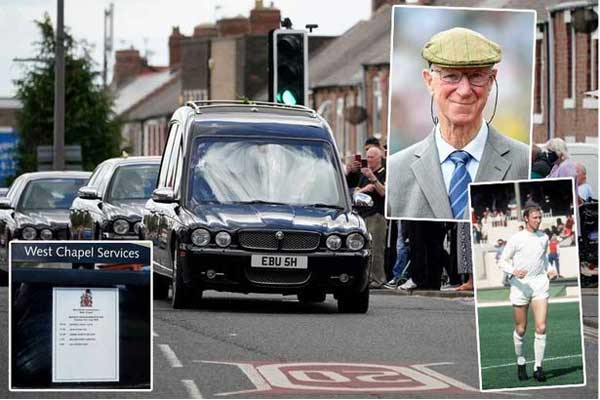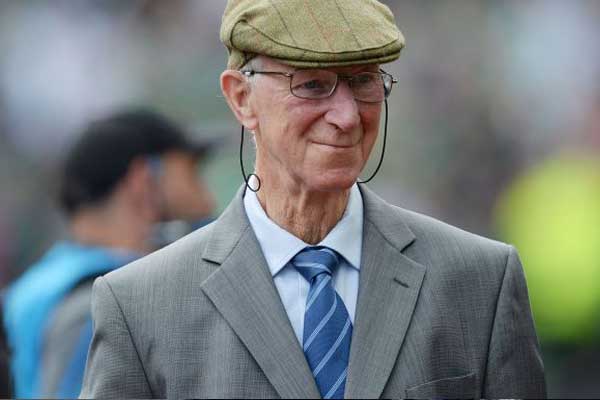 Jack Charlton was an English footballer and manager who played as a defender. He was part of the England team that won the 1966 World Cup. He also managed the Republic of Ireland national team from 1986 to 1996. During which time, he achieved two World Cup and one European Championship appearances.
Charlton died on 10 July aged 85.
Charlton died at his home in Northumberland after suffering from lymphoma and dementia.
He was born in Ashington, Northumberland, and often returned to the former mining town.
Thousands of people lined the streets of football great Jack Charlton's hometown to pay their respects ahead of his funeral.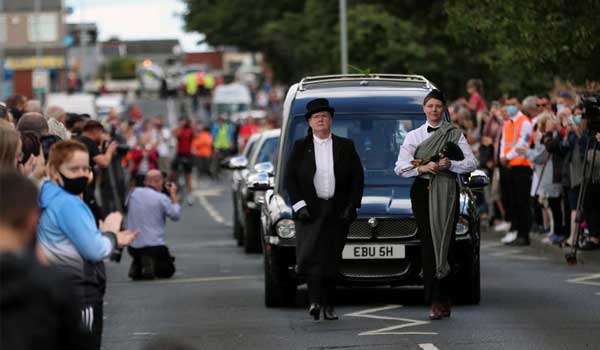 Well-wishers applauded and cheered as the cortege passed through the streets, with many waving flags and banners.
Floral tributes in the hearse included a football and a red England shirt with "Jackie 5" on it.
People threw flowers on the hearse and the procession slowed as it passed close to the street where Charlton and his younger brother, Bobby, lived and played football in the back lane.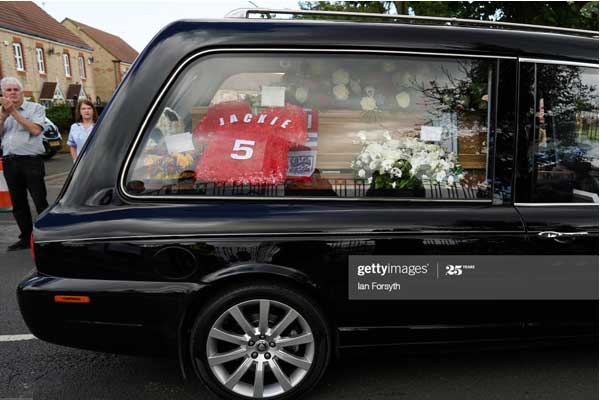 The cortege then made its way to a private service at a crematorium in Newcastle, where just a small number of relatives attended due to coronavirus restrictions.
A floral tribute from him and his wife, Norma, was placed next to the coffin, saying: 'Rest in peace Jack, sending our deepest sympathy."
The coffin was draped by scarves of England's football team and also those of Ireland, which Jack Charlton coached to its first major tournaments.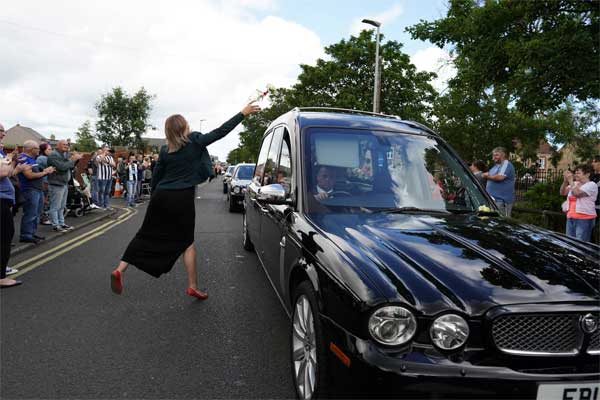 He became the 12th player from the 1966 FIFA World Cup squad to die after Bobby Moore (1993), Alan Ball (2007), John Connelly (2012), Ron Springett (2015), Gerry Byrne (2015), Jimmy Armfield (2018), Ray Wilson (2018), Gordon Banks (2019), Martin Peters (2019), Peter Bonetti (2020) and Norman Hunter (2020).