Japan Unveils N324m Mobile Mosques To Welcome Muslim Fans During 2020 Olympics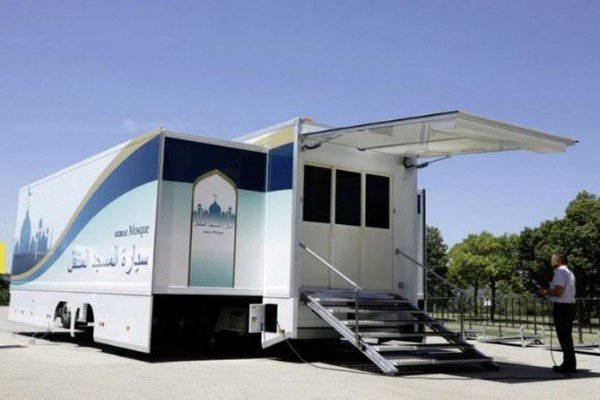 Japanese automotive company Yasu Project has unveiled a Mobile Mosque outside Toyota Stadium in Toyota City to welcome thousands of Muslim athletes and fans during the 2020 Tokyo Olympics and Paralympics in Japan.
The Mobile truck mosque which costs US$900,000 (N324m)(the group aim to lower the price) will address the concerns of Muslim visitors and fans who must pray 5 times a day during the 2020 Tokyo Olympics.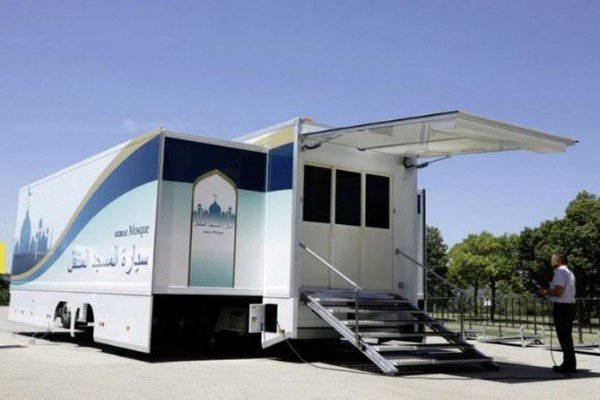 The Mobile Mosque is equipped with air-conditioned prayer room that can fit 50 worshippers and a compass that points to the Qibla in Makkah. Also included is an outdoor taps and a washing area for pre-worship cleansing.
The company's president said:
"We hope the vehicle will be stationed at Olympic and Paralympic venues as a show of Japanese hospitality:
"Muslim prayer rooms will be available at the athletes' village but not at stadiums or other competition venues"
The Pew Research Center estimated in 2010 that there were 185,000 Muslims living in Japan.
More than 50 Muslim countries will participate in the 2020 Summer Olympics in Tokyo which will take place from 24 July to 9 August.