Jay Z And Beyoncé Commissions The $28m Rolls Royce "Boat Tail"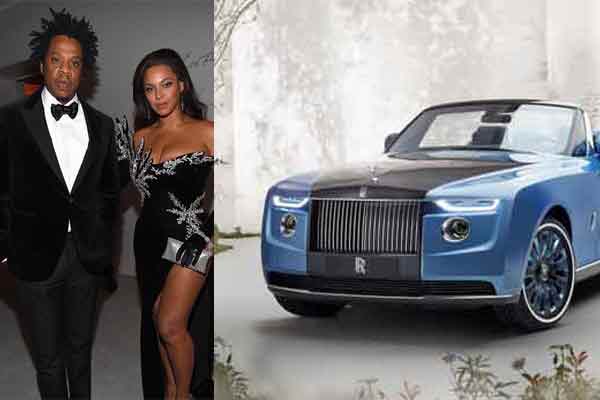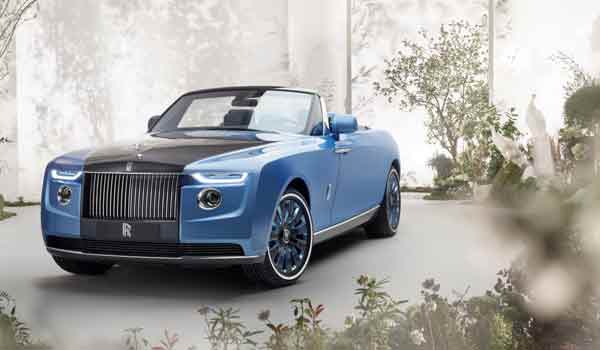 There are luxury cars and then there's Rolls Royce's latest coachbuilt masterpiece, "Boat Tail,".
A Rolls-Royce custom-built Boat Tail is now the world's most expensive car.
This luxury ride comes with a stunning $28 million price tag.
The unveiling of Rolls-Royce's new Boat Tail personalised convertible has set tongues wagging.
The discussion is about which super-rich couple commissioned it. According, to rumour mills, Beyoncé and JAY-Z commissioned the bespoke Rolls-Royce with all its bells and whistles.
While the car manufacturer hasn't confirmed if the celebrity couple are the owners, however, it revealed that the car had been designed for a wealthy and 'flamboyant' duo with a love of chilled champagne and alfresco meals – hence the vehicle's incredible rear deck housing a dinner set, rotating cocktail tables with matching chairs and a parasol that automatically extends out.
The convertible grand tourer, the first of an exclusive trio of highly personalised nautically-based limousines, was designed for the Mediterranean backroads of the Cote d'Azur, which Jay Z and Beyoncé regularly visit and where they enjoy outdoor picnics.
The model is one of three lavish bespoke models that have been produced. It took four years to design and produce the vehicles in collaboration with the clients. Torsten Müller-Ötvös, Rolls-Royce's CEO, calls it the company's "most ambitious project yet."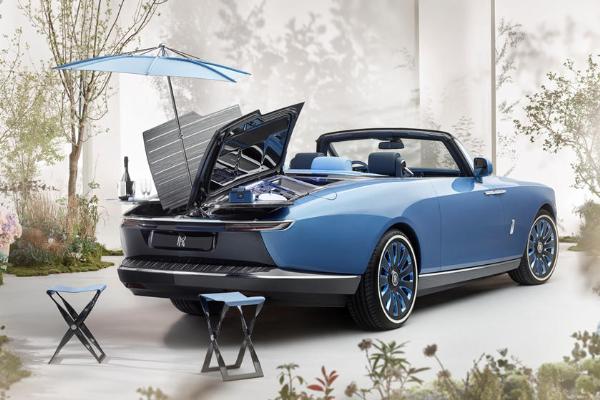 The 2021 Rolls-Royce Boat Tail is a four-seater luxury car that stands 19-feet long. It is the first Rolls-Royce car to have been commissioned under the luxury carmaker's new Coachbuild program. The Boat Tail car is inspired from the Rolls-Royce Sweptail car.
The Sweptail is a one-off model which was the most expensive car from the luxury carmaker till date. It was sold in 2017 for 12.8 million pounds.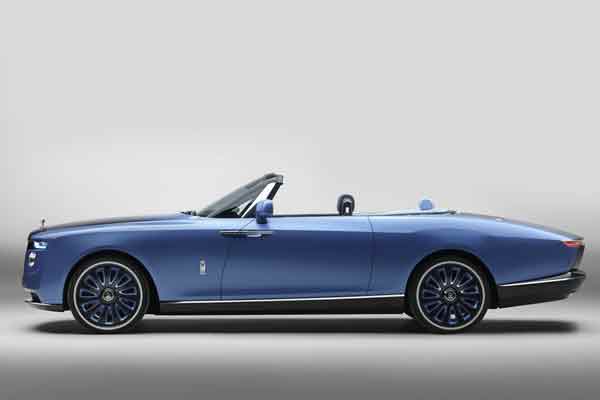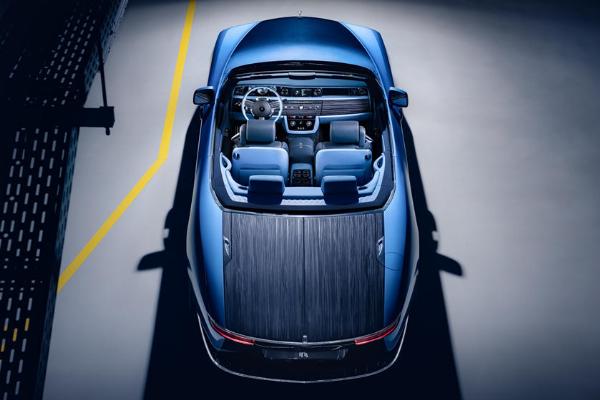 The name Boat Tail refers to the Rolls-Royce car's rear which is shaped like a J-class racing yacht. It took more than four years for Roll-Royce employees to hand-build this car. Only three models of the 2021 Boat Tail will see the daylight.
Rolls-Royce had built the Sweptail car on the basis of request from a very wealthy European. The 2021 Boat Tail is no exception. According to Rolls-Royce, the three patrons who coordinated with the brand's designers to build this super-luxury vehicle, shared a single demand: "Show me something that I have never seen before."