Former Ghanaian President, Jerry Rawlings, Steps Out Of His Car To Control Traffic (Throwback Video)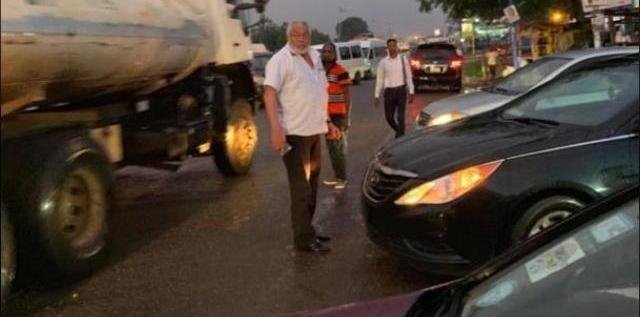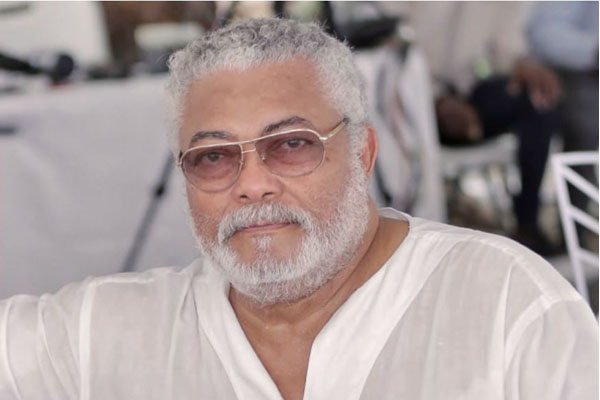 Ghana's former President Jerry John Rawlings died in hospital in the capital, Accra, after a short illness, on 12 November 2020 .
He was a charismatic figure. He was seen as a champion of the poor.
In February 2019, JJ Rawlings mesmerized not a few when he was  caught on camera controlling traffic.
According to reports, he was travelling from the costal town of Prampram to Accra. During the trip, he met a heavy traffic jam. Rawlings
The former Ghanaian president couldn't stand the traffic jam. So he decided to do something to pave way for himself and other road users.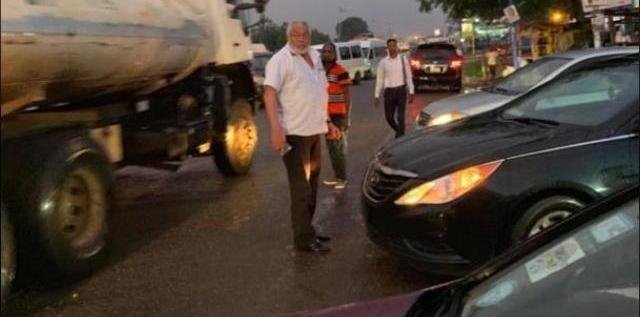 According to local media, the traffic snarl-up was caused by motorists creating four lanes on a single lane road.
The former military leader came down from his car and began directing traffic to the admiration of both motorists and pedestrians.
Watch the video below. Rawlings
VIDEO
Jerry Rawlings Presidency
Jerry Rawlings led two coups, first in 1979, before twice being elected president in multiparty polls. However, came to be criticized for alleged human rights abuses.
He first seized power railing against corruption and was responsible for executing several former heads of state for their alleged graft and mismanagement. He began his time in power as a committed socialist, but later introduced free-market reforms.
Rawlings died on 12 November 2020 at Korle-Bu Teaching Hospital in Accra, a week after having been admitted for an undisclosed ailment. He died at the age of 73.
A week of national mourning has been announced in Ghana for the country's longest-serving leader, who oversaw the transition to multiparty elections in what is now one of Africa's most stable democracies.