Kia Picanto Gets A Radical Facelift As Photos Has Been Leaked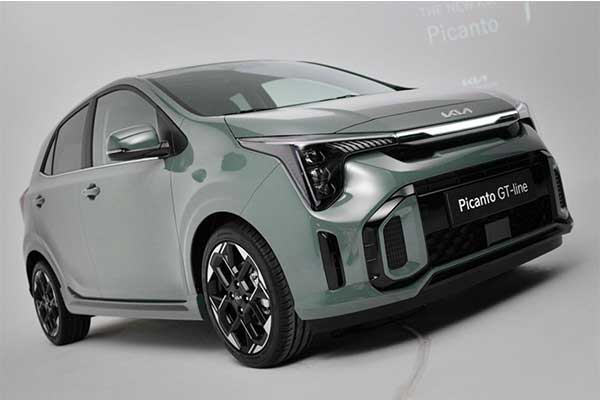 The current Kia Picanto has been around for six years and you would expect that the end is gradually in sight. Especially since more and more car manufacturers are leaving the bottom of the market for what it is. Yet Kia does not stop and prepares a refreshed Picanto. It should be able to reach a very decent age thanks to a fairly thorough facelift.
As we might expect based on the spy photos, especially the front of the Kia Picanto is going through a pretty intense metamorphosis. Almost nothing remains the same. Among other things, it gets completely new headlights that are somewhat reminiscent of the angular units that are on the EV9. The grille is a much more modern interpretation of Kia's Tiger Nose grille and therefore completely different from the current nose part. Lower in the bumper you will find another large grille with fairly prominent inserts in the bumper next to it. Please note; this is a GT-line Picanto, so count on a somewhat more subtle front for the slip-on.
At the rear, the Kia Picanto stays closer to the current model. Yet more is changing here than you might think. The light units are completely new and are also cut very differently at the tailgate than is currently the case. The tailgate is therefore more straightforward in shape. Furthermore, the rear lights, as they should be in 2023, are tied together thanks to a light bar across the entire width of the tailgate. The handle for the tailgate is housed in the middle of it, a lot higher than we are used to from the current Picanto.
Much remains the same in the interior. Most striking is the more angular housing of the (also new) digital instruments.