King Rudy Of Former P-square Shows Off The Jeep Wrangler Rubicon SUV He'll Use To Face Lekki Flood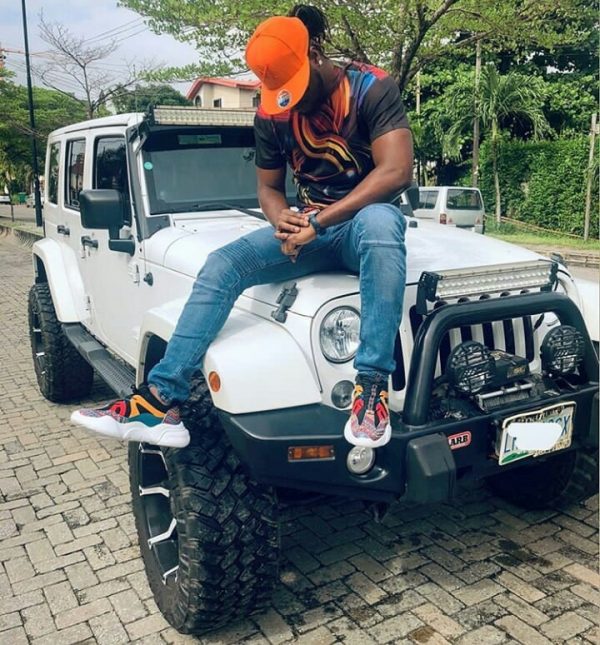 Former Psquare duo singer, Paul Okoye, now known as King Rudy, has taken to his social media page to share a photo of himself posing on his white Jeep Wrangler Rubicon SUV; which he hinted he would use to face the flood in Lekki.
This Jeep Wrangler Rubicon SUV owned by King Rudy is among the best offroad SUVs in the world. It can effortlessly drive through rocky, sandy, muddy or flooded terrain.
In his caption on the photo he uploaded, he wrote:
Just playing safe🚶🏿‍♂️going to lekki🚶🏿‍♂️e get why 🚶🏿‍♂️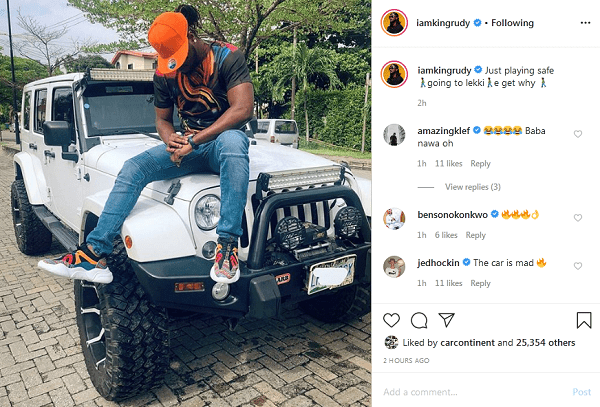 The Jeep Wrangler Rubicon SUV is a compact and mid-size four-wheel drive off-road SUV. It looks brutal and has a strong visual presence. You'll always notice the car with its 17-ich wheels whenever it drives by.
This is a car that can easily sweep through flooded roads like what we have in Lekki now.  You'll have nothing to worry about driving through such flooded roads because that's what it's built to do. More reason, King Rudy has to pick it among all the cars in his garage.
During the rainy season, Lekki is one of the most flood-affected areas in the country. The severity of flooding often causes some residents to temporarily relocate from their homes. Typically, these persistent floods leave the roads in Lekki inaccessible or hard to navigate by motorists.