Koenigsegg Regera's Battery Is 100 Times More Costlier Than Regular Electric Vehicle's Battery
Koenigsegg Regera's expensive Rimac-made battery pack is insanely powerful. It is 100 times more costlier than a regular EV battery.
Regera's 1500 hp hybrid system can take it from 0-400 km/h in less than 20 seconds.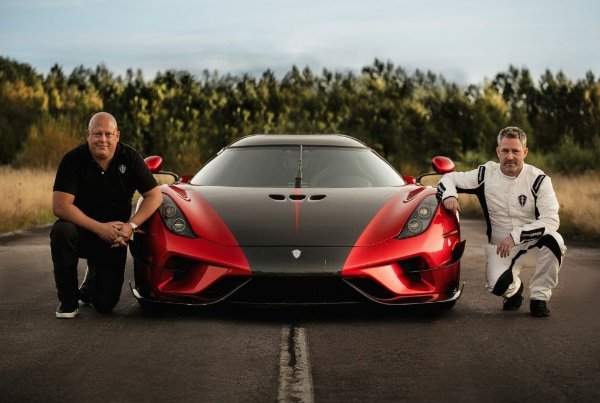 A car that has a starting price of ₦688m, before custom touches, will definitely have a battery that doesn't come cheap.
Koenigsegg Regera's battery, just like the ones found in other electric supercars, are designed to deliver uncompromising performance.
According to Jonas Voss, Director, EV Propulsion Systems, the Regera's battery costs 100 times more than a battery pack you would find in regular Electric Vehicles.
Koenigsegg sourced the special batteries from Rimac. These cells, similar to the once used in modern Formula 1 cars, are so specialized that even Rimac doesn't use it the C_Two electric hypercar.
The battery-pack is mounted at the centre of the hybrid car to keep the centre of gravity low. The batteries alone generate around 700 hp.
Regera uses a twin-turbo V8 engine and three electric motors. The 1500 hp hybrid system is enough to take it from 0-400 km/h in less than 20 seconds.
The Koenigsegg Regera, in 2019, completed a zero-to-400-zero km/h in 31.49 seconds; a run that was 1.8 seconds faster than the Agera RS's.