Film-Maker Kunle Afolayan And His Beautiful Vintage Cars (Photos & Videos)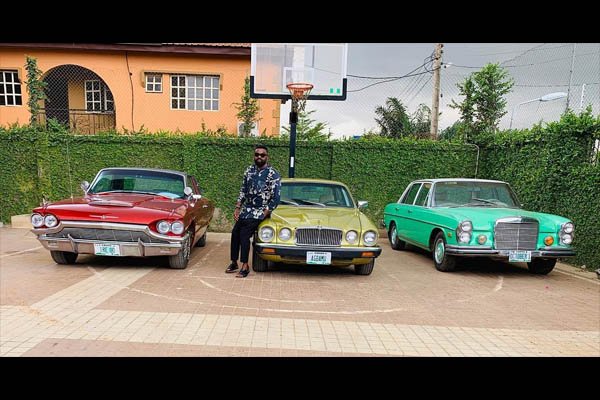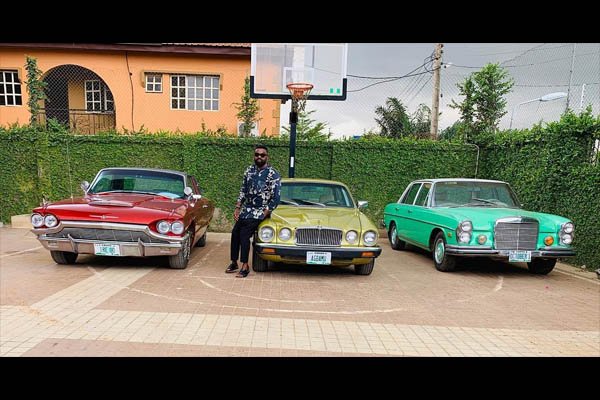 Kunle Afolayan is a Nigerian actor, film producer and director, who is also one of Nigeria's famous collectors of vintage cars.
He has been active in the Nigerian film industry since 2005. He has made several popular films which includes Irapada (2006), The Figurine: Araromire (2009), October 1 (2014), Phone Swap (2012), The CEO (2016), Mokalik (2019), etc.
The economist and banker-turned filmmaker is the son of the late famous theatre and film director and producer, Adeyemi Josiah Afolayan, professionally known as "Ade-Love".
1965-1972 Mercedes Benz SE (W108/W109)
Kunle Afolayan's collection of vintage cars includes a 1965-1972 Mercedes Benz SE (W108/W109). About 383,361 units of this model were manufactured from 1965 through to 1972 and 1973. The W108/W109 premièred at the Frankfurt Auto Show in 1965.
1979 Jaguar XJ Series III
Afolayan is also a proud owner of a 1979 Jaguar XJ Series III. The XJ is a series of full-size luxury cars produced by British automobile manufacturer Jaguar Cars which later became Jaguar Land Rover. The XJ made a debut in 1968. Since 1970 they have been Jaguar's flagship four-door model. Over the decades it has had several derivatives. The current XJ (X351) was launched in 2009.
1965 Ford Thunderbird
To top his collection is a 1965 Ford Thunderbird. The car's V8 engine needs nearly 11 seconds to push the heavy T-bird to 96 km/h.
Kunle Afolayan is the CEO of Golden Effects Pictures, a Nigerian film and production company. Earlier today, the versatile filmmaker posted a photo of himself posing with one of his vintage cars, the Ford Thunderbird, to celebrate his 45th birthday.
He captioned the post "Just because God loves me🙏🏾 Happy birthday Akande Ayodeji Adekunle Afolayan".
Watch videos of the Kunle Afolayan's vintage cars below.