Lagos-Ibadan Train: Passengers Commends Its Comfort, But Lament Its High Cost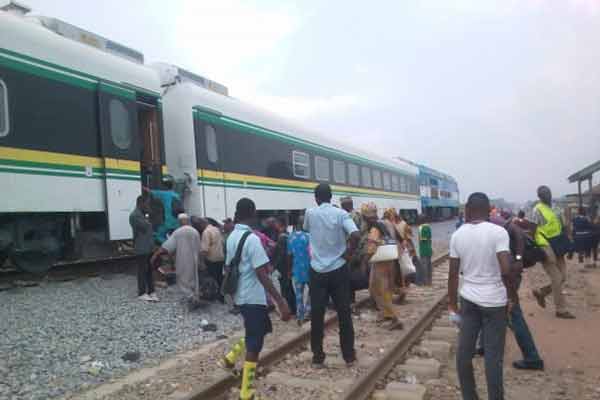 One week after the commencement of commercial services along the Lagos-Ibadan standard gauge trains, passengers have complained about the high cost of tickets disparity between the Standard Class and Business Class sections of the trains. This is even as others labelled the train trips as being boring, and also lacking refreshments or food services.
Speaking to the Tribune Online in Lagos exclusively after alighting from one of the train trips from Ibadan, a Deputy Director with the Nigerian Shippers Council (NSC), Mr Rotimi Anifowose urged the Nigerian Railway Corporation (NRC) to reduce the number of hours spent on the journey due to the boredom occasioned by passengers while onboard.
According to Mr Anifowose, "The Lagos-Ibadan trains met my expectation in terms of the facilities that they have on board. The seats are very comfortable. There are provisions for users to charge their electronic accessories so that users can work while on the move.
"The cooling system was killing. At a point, we had to ask them to reduce or off it for a while. There is a television on board for those interested in watching, and the staff were very respectful.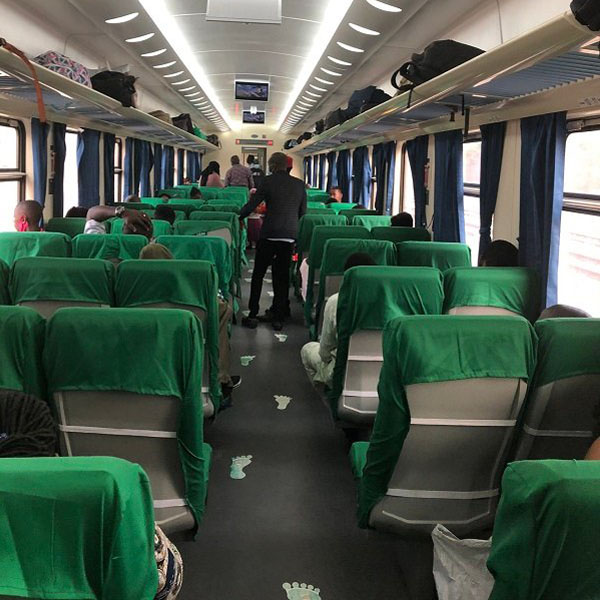 "However, there are rooms for improvement. For example, all through the moré than two hours journey from Ibadan to Lagos, there was no refreshment on board. Even if we have to buy, they ought to have made light refreshments available for users.
"Imagine sitting in a Business Class and not getting a cup of Coffee. Not even a bottle of water. Without refreshments or food, the journey became so boring. Imagine spending close to three hours from Ibadan to Lagos just sitting down? I think they should introduce light refreshments for passengers.
"Another issue I had with the trip is the number of hours spent from Ibadan to Lagos. I think the trains can move faster than what it is presently doing. If I go by road from Lagos to Ibadan, I cannot spend close to three hours on such a journey.
"The other time I came from Ibadan to Lagos by road, I was already at Magboro, around Punch within an hour. If not that the road was bad around the Berger area, which resulted in a traffic snarl, I should have arrived in Lagos in an hour.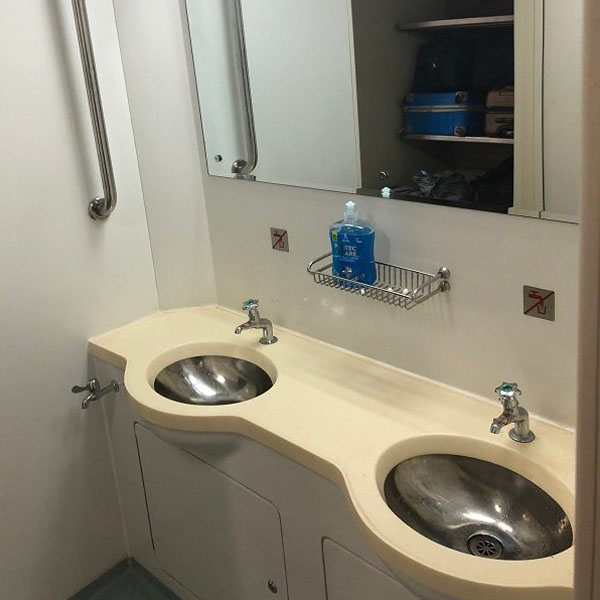 With traffic snarl, I got to Lagos in an hour and 45 minutes. Now, with the trains, spending about three hours, to me, it is time-wasting. The standard gauge trains should be doing Lagos-Ibadan in an hour. With that, more people will come on board."
Also speaking to the Tribune Online in Lagos just a few minutes after arrival at the Mobolaji Johnson train station in Ebute-Metta, another passenger, Mrs Mojisola Are, a banker wondered why the price disparity between the Standard Class and the Business Class is a hundred per cent increase when compared to what obtains on the First Class.
"The train ride is comfortable and out of this world. However, I cannot understand why I have to pay N5000 in Business Class when the Standard Class users are paying N2,500? The difference between these two classes is just that in Business Class, only two people are sitted in a sitting arrangement while in the Standard Class, they have three people sitting per sitting arrangement. Both classes are air-conditioned. Both have television screen displayed for passengers.
The only difference is just that two people sit in a sitting arrangement in Business Class while three sits in the same sitting arrangement in Standard Class. To me, the price disparity between them ought not to be a hundred per cent difference.
"Take, for example, the First Class; it is N6000. The price disparity between the First Class and the Business Class is just a thousand Naira. In the First Class, only one person sits per sitting arrangement, yet it is just a thousand Naira higher than what you pay for Business Class, which is N5000.
They all have same comfort, all air-conditioned with Television screens, and no refreshment. So, I think the operator can help reduce the price disparity between the Standard Class and the Business Class from a hundred per cent to something reasonable," Mrs Mojisola Are told the Tribune Online.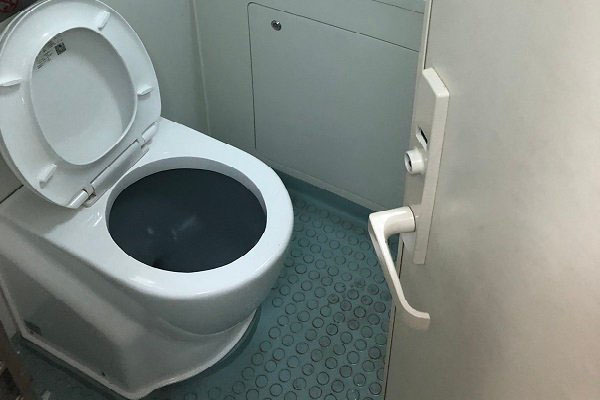 When contacted with the customer's experiences, the Lagos District Manager of the NRC, Engineer Jerry Oche explained that due to COVID-19 guidelines, no refreshments or food can be served on the trains for now.
In the words of Engineer Oche, "On Monday, I drove myself from Lagos to Ibadan and I ended up spending four hours. I know you will say that is not normal, but even on a normal day, you cannot do Lagos to Ibadan for anything less than two hours by road. We know the state of the roads, so I don't know how anybody can get to Ibadan from Lagos in less than two hours by road.
"If you noticed, along the Lagos-Ibadan train route, construction works are still ongoing. The contractor is still putting finishing touches to some of the stations and other things. Do we compromise safety because we want to get people from Ibadan to Lagos in less than one hour?
"The design speed of the track is 150km per hour. The design speed of the trains that we are using is also 150km per hour. As an Engineer, you cannot do your maximum. For example, I can decide to do 120km per hour, and Lagos to Ibadan by track is 156km.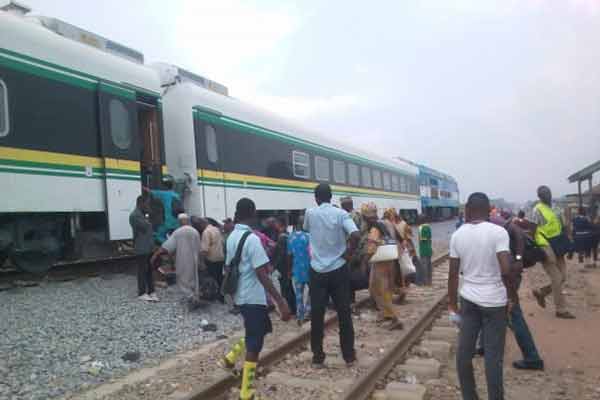 if I do that, in an hour, I am in Ibadan or in Lagos, depending on where I am coming from. But this is a work in progress. Construction work is still ongoing. Nigerians need to be patient with us. We started with one trip a day, but now we have doubled it. Let's take things gradually.
"We intend to reduce time spent between Lagos to Ibadan by train soon, but tell Nigerians to be patient with us. Very soon, we will be starting what we will call 'Express Train'. It will leave Ibadan for Lagos or Lagos to Ibadan without stopping at any station on the way. It will cost more, but I know that when we start, Nigerians will again complain.
"Concerning refreshments onboard the trains, we cannot start that with COVID-19 restrictions. We are talking of a third wave. Have they started refreshment onboard domestic planes?
"No, they do take away for now. So, with COVID-19 restrictions, we cannot serve any refreshment on board the trains for now.
"On the disparity between the Standard Class and the Business Class, it is a class thing. I know people who beg to take the First Class or the Business Class. if these people miss the First Class or Business Class, they won't want to travel on the train. It's simply a class thing."
"On patronage, the NRC District Manager explained that the numbers of passengers boarding the trains have been going up.
"As of Saturday, that is last weekend, we did 1059 passengers for both Lagos to Ibadan and Ibadan to Lagos. Before Saturday, we were doing between 500 to 700 passengers. So you can see that the patronage is increasing," Engineer Oche told the Tribune Online exclusively.