Multiple Car Crash In Ikoyi, Lagos (Photos And Video)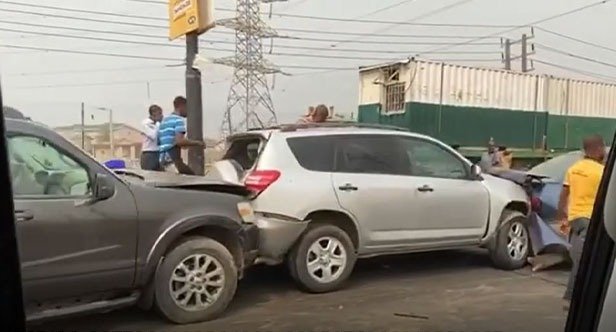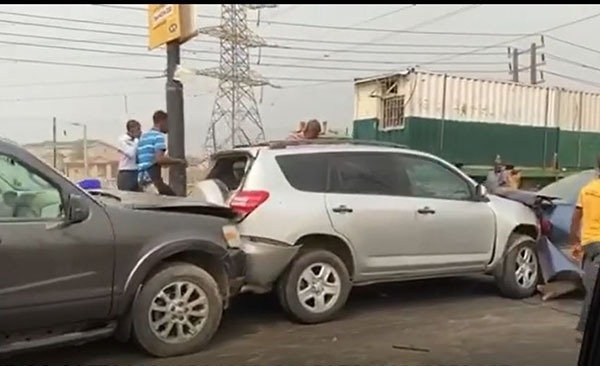 It was a hard moment for 7 car owners when an accident led to multiple cars crashed in Ikoyi, Lagos.
The accident occurred on Tuesday along the Dolphin Estate area when cars rammed into one another.
Although no life was lost, some occupants of the cars sustained minor injuries.
The multiple collision also resulted in huge traffic congestion that hindered the vehicular movement. It affected the free flow of those driving to Ikoyi from Lagos Island and Third Mainland Bridge.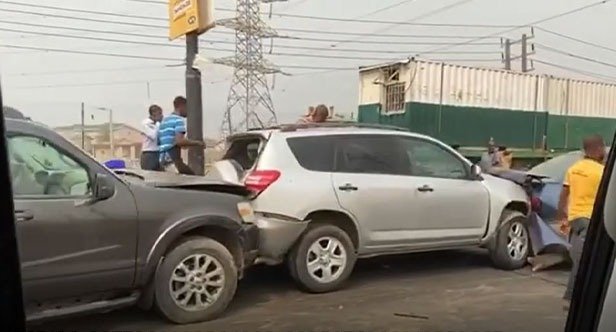 Although, the exact cause of the accident is yet to be ascertained, however, an eyewitness said the accident was a result of a car that suddenly developed a mechanical fault while in motion. This led to other cars behind to rammed into one another.
The intervention of officials of the Federal Road Safety Corps (FRSC) was able to reduce the traffic congestion around the area.
Watch Video Below: