Lagos Taskforce Confiscates 80 Okadas In Yaba
Lagos State's clampdown on traffic offenders continues as state taskforce confiscate 80 motorcycles popularly known as okadas in Yaba.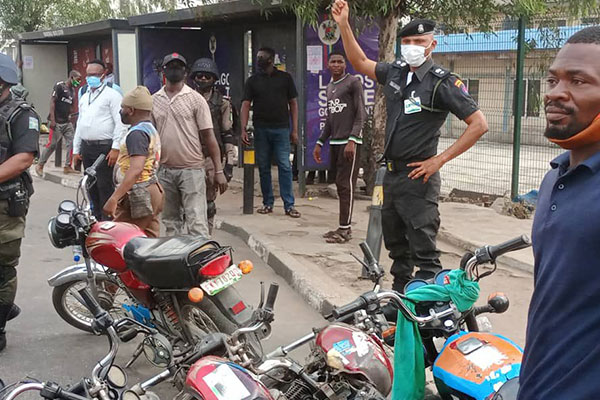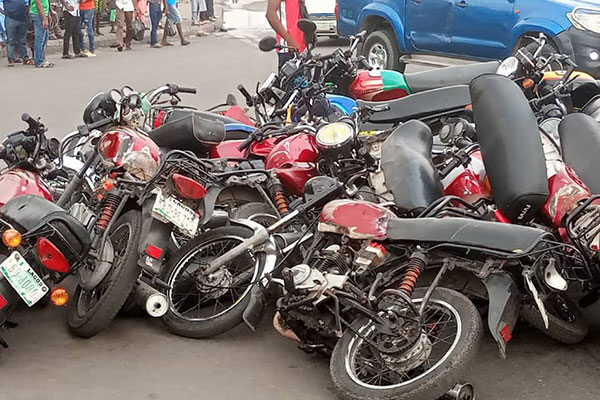 The Lagos State Environmental and Special Offences Enforcement Unit (Taskforce) has impounded 80 commercial motorcycles popularly known as Okadas in Yaba for flouting the state's traffic laws.
Wednesday's operations was led by the Chairman of the taskforce, CSP Shola Jejeloye. All the motorcycles seized by the enforcement agency were loaded into a trailer.
Despite several warnings on the increasing illegal operations of motorcycle riders within the metropolis, the okada riders still continue to ply the restricted routes.
Meanwhile, the Commissioner of Police (CP) Hakeem Odumosu said the raids on okada plying restricted routes will continue until traffic sanity is fully restored in the state.
He said the goal of the state government and security agencies was to return sanity and safety to roads in the state.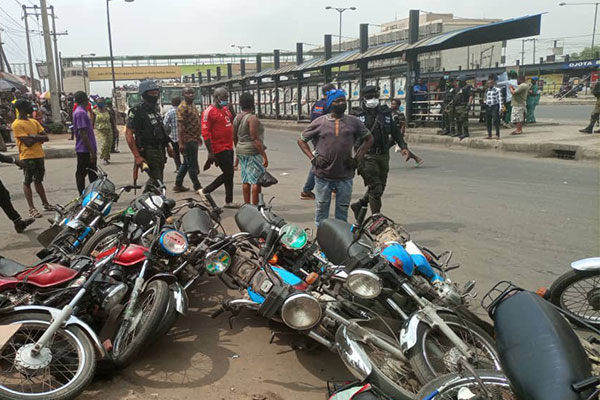 A government official said the insurgency in some northern states led most of the people there migrating to Lagos and taking into okada business.
The Lagos State Environmental Sanitation Enforcement Agency (Task Force) was established by the Environmental Sanitation Edict 1991.
Its operation commenced on 4th November, 1991. The Agency was subsequently re-designed as Environmental Sanitation Enforcement Agency vides Law Cap E6.Law of Lagos State 2003.