Lamborghini Presents New SC43 Hybrid Racing Monster At The Goodwood Festival Of Speed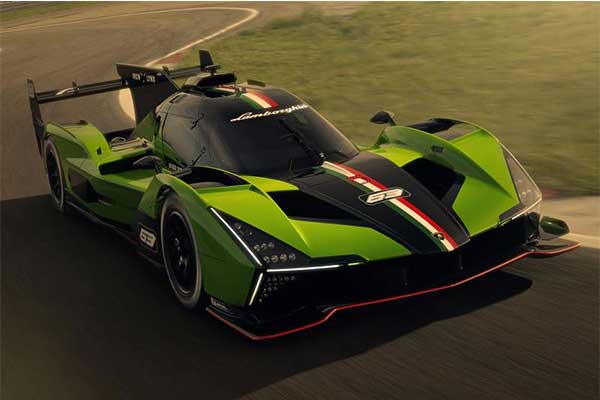 Lamborghini will be back next year in the World Endurance Championship and has presented its battle weapon at the Goodwood Festival of Speed. This is the Lamborghini SC63.
Lamborghini will compete in the WEC and IMSA WeatherTech Sportscar Championship for the 2024 season. For this, it has developed a hybrid crack sample according to LMDh regulations; the SC63. The Iron Lynx team will be in action with this car, but we will first see the Lamborghini SC63 in Lamborghini's own colors.
The Lamborghini SC63 takes its name from the motorsport division Squadra Corsa and Lamborghini's year of birth; 1963. The basis of the SC63 was supplied by Ligier and Lamborghini has poured its own sauce on it. For example, we see Lamborghini's new family face reflected in the Y-shaped front and rear lights and of course the SC63 also has some sharp creases in its body here and there, known from Lamborghini. According to the brand's chief designer, everything has been done to make it 'immediately recognizable as a Lamborghini'.
The powertrain of the Lamborghini SC63 consists of an all-new 3.8-liter biturbo V8, which, according to the regulations, can deliver a maximum system power of 680 hp, whether or not together with an MGU. The V8 was specially developed for the SC63 and has its turbos on the outside ( cold V8 ) instead of between the cylinder banks ( hot V8 ). This should make maintenance on the engine easier and, according to Lamborghini, it also ensures an optimal center of gravity of the car. The Lamborghini SC63 will be in action in tests in a few weeks.