Third Mainland Bridge: 650 LASTMA, 250 FRSC To Monitor Traffic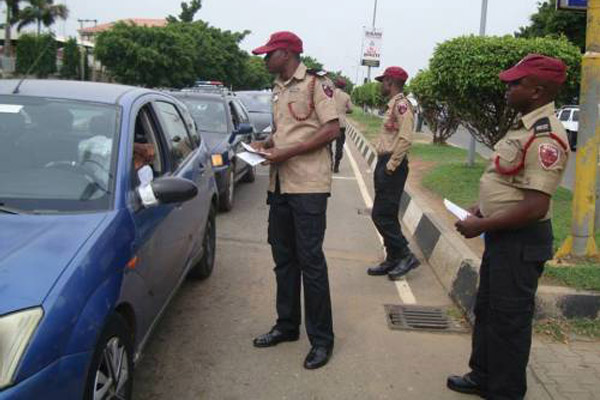 Over 650 LASTMA officials will control and monitor traffic on Third Mainland Bridge during the partial closure. This was revealed by Babajide Sanwo-Olu, the Executive Governor of Lagos.
Speaking on Thursday when he received Olusegun Ogungbemide, the new sector commander of the Federal Road Safety Corps (FRSC) in Lagos, at the statehouse in Marina, the governor said the repair work will not overburden Lagosians.
The routine maintenance of the bridge will be carried out from July 24, 2020, until January 24, 2021.
The federal and Lagos state governments had announced a traffic management plan for the partial closure of the bridge which will last for six months.
Sanwo-Olu said other arterial routes are being developed to ensure a seamless journey.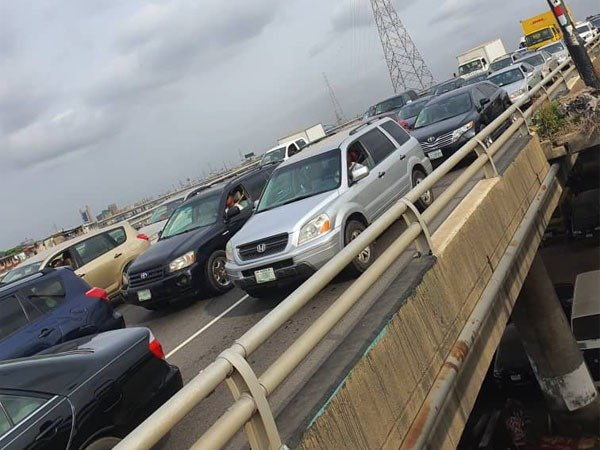 "The partial closure of Third Mainland Bridge is not something that everybody should worry about because this is an exercise that had been done before," the statement read. monitor traffic
"For emphasis, the traffic disruption is only about 25 per cent of the regular traffic on the bridge. The 75 per cent of vehicles that normally ply the route will still have access to move on the bridge during the period of repair.
"We have furnished and improved the design of the alternative routes, and we are still working on other arterial routes so that our people can have seamless journey times to and from their places of work.
"So, there is nothing commuters should worry about in this period. We will ensure the repair work on Third Mainland Bridge does not overburden them. We will be deploying over 650 LASTMA officers on the road to control the traffic."
The Third Mainland bridge, which spans through 11.8 kilometers, is the busiest bridge in the state.
The governor said the physical deterioration observed on the structure after an integrity test conducted by the federal government necessitated the repair.
He said a lane of the bridge would be opened to traffic driving inward Lagos Island in the morning. This will happen while other lanes would be shut.
Sanwo-Olu advised residents to utilise water transportation to reduce traffic.
He said the state government has strengthened the state-owned Lagos Ferry Service (LAGFERRY) by doubling its capacity for the mass movement.
"We are also urging the commuters to explore the option of waterways in their journey," he said.
"The jetty built in Ilaje area of Bariga has been activated. We are planning to deploy more speedboats to raise the capacity of our ferry service. This is to ensure that many people are not on the road at the same time."
In reaction, Ogungbemide said the FRSC is committed to ensuring seamless experience on roads across the state.
He said 250 FRSC operatives would be deployed to work with LASTMA. They will assist to maintain traffic on Third Mainland Bridge and alternative routes.
Also See: Buy and sell cars faster on Carmart NG