This Chartered Accountant Attempted To Commit Suicide On Third Mainland Bridge (See PHOTO)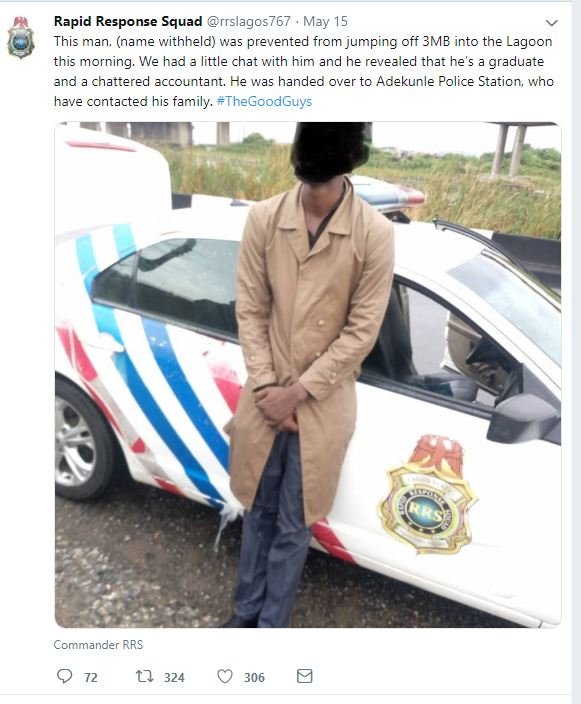 This is no longer funny.
The spate of suicides in the country is becoming alarming.
Almost on a weekly basis these days, news of suicide are reported.
While we were still trying to come to terms with the suicide story of an RCCG member yesterday, the Rapid Response Squad of the Nigeria Police Force averted another case of suicide.
According to the social media post of the Rapid Response Squad, the individual attempting to leap to his death from the Third Mainland Bridge is a Chartered Accountant.
The post goes thus:
"This man, (name withheld) was prevented from jumping off 3MB into the Lagoon this morning. We had a little chat with him and he revealed that he's a graduate and a chattered accountant. He was handed over to Adekunle Police Station, who have contacted his family. #TheGoodGuys"