Let Them Say, Dino Melaye Says, As He Flaunts His Customized 6-Wheel Chevrolet Silverado 3500HD Heavy-duty Truck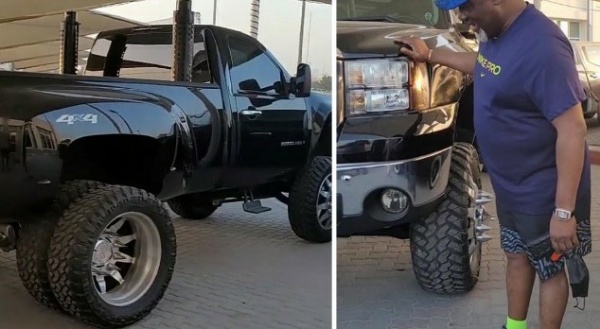 "Let Them Say", former Senator Dino Melaye Says, as he flaunts his brand new customized 6-Wheel Chevrolet Silverado 3500HD heavy-duty truck.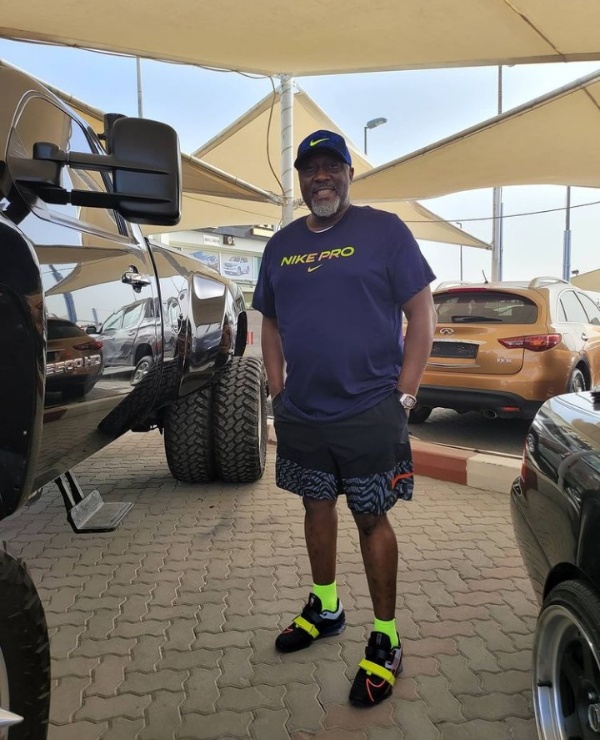 Dino Melaye is starting the year in style after splashing out millions of Naira on a brand new 6-Wheel Chevrolet Silverado 3500HD heavy duty pickup truck.
The former Kogi-West lawmaker is known for having one of the best car collection in Nigeria and he is never shy to flaunt them on his social media pages.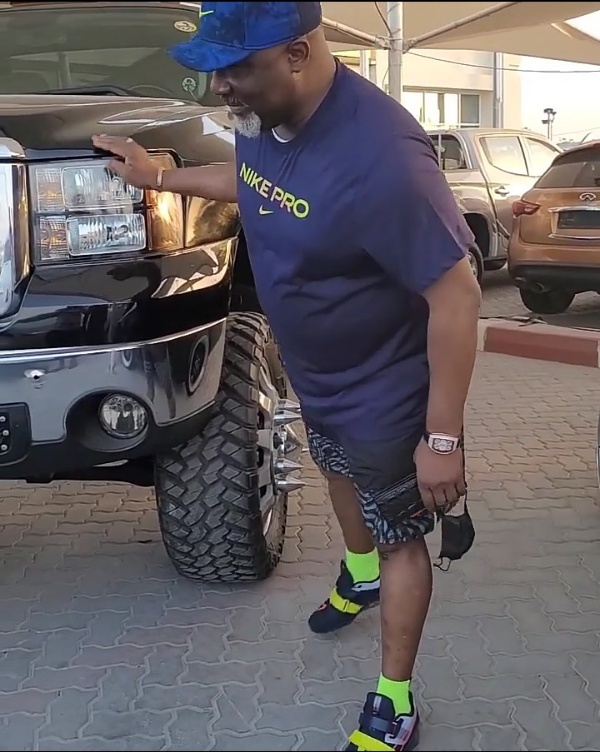 His latest ride is a heavily customized 2-door all-wheel drive truck. It has distinct features, including a front-wheel tyre slasher and 6 aggressive mud-terrain tyres.
Taking to his social media page, Dino Melaye shared a video tour of his black Chevrolet Silverado 3500HD with his 1.9 million instagram fans.
Video
He captioned the short clip with; "Let Them Say"; which wa a direct jab on his critics who advised him to sell his cars and houses and use the proceeds feed the poor.
Then, he told his critics that selling off his luxury cars won't solve the problems of the country. He added that he is even praying to add more cars to his collection.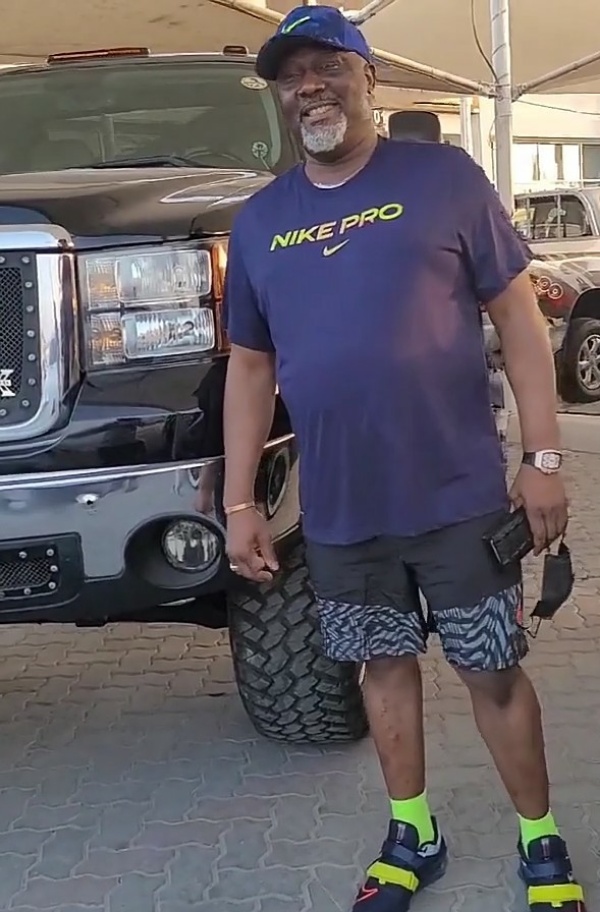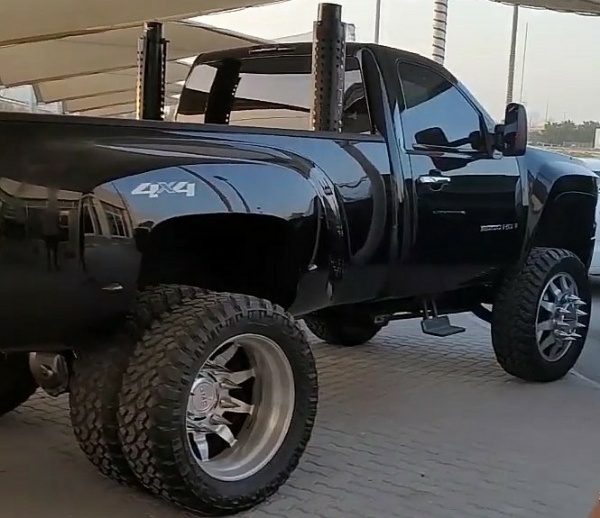 Since then, Dino has splashed out over ₦1 billion on luxury cars, including the purchase of 1977 corvette; the two bulletproof SUVs, a Mercedes-Benz G-Wagon Limousine and a Toyota Land Cruiser, and a Lamborghini Aventador Roadster.
Dino's over ₦2 billion collection includes cars from brands like Ferrari, Chevrolet, Lamborghini, McLaren, Bentley, Mercedes, and Rolls-Royce.
Dino's 2021 Chevy Silverado 3500 HD Heavy Duty Truck
The 3500 HD heavy duty truck is the most powerful Silverado model. Silverado HD offers up to 15 unique camera views, including HD Surround Vision, Bed View, an industry-first transparent trailer view.
It is powered by two powertrains. The standard 6.6L V-8 petrol engine makes 401-hp while the legendary Duramax 6.6L Turbo-Diesel V-8 engine making 445-hp.
The Silverado HD has 35,500-pound max towing rating when properly equipped. It delivers with an Advanced Trailering System designed to make every aspect of towing easier and more convenient.