Leventis Motors Limited Job Recruitment (4 Positions)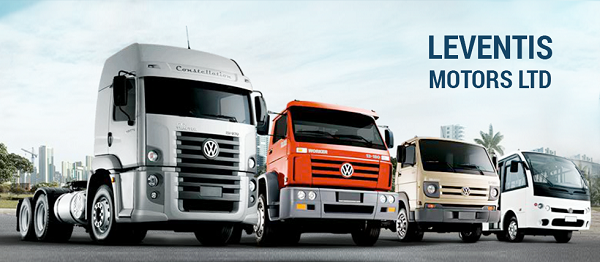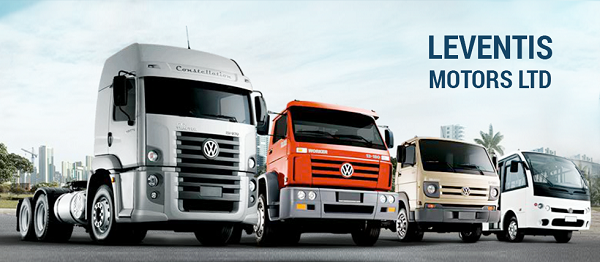 Leventis Motors is the leading distributor of Trucks and Buses in Nigeria, providing you with World Leading brands such as Volkswagen™, Eicher™, Foton-Daimler™ and JCB™ construction equipment.
Leventis Motors Limited is a division of A.G. Leventis (Nigeria) Plc. When Incorporated in 1952, Leventis Motors became a name synonymous with quality and assurance of support in automotive, construction equipment and other related products. It is the only automobile company in Nigeria with ISO 9001:2008 certification, with a team of over 900+ workforce and Pan Nigerian presence with a network of seven operating branches with sales, after-market and parts availability.
Below are the 4 new job vacancies at Leventis:
1. Job Position: Fleet officer
Location: Aba- Enugu – Owerri
Description: Assist the logistics manager in generating varied data in the day to day supervision of Distribution/ Delivery drivers and assets movement.
QUALIFICATION AND KEY COMPETENCIES
Minimum of OND Certificate.
People management skill.
Good communication skills both verbally and written.
Computer skills: Microsoft Office Package i.e. Excel & MS- Word.
Interested candidates should send their application to [email protected] with subject matter- Fleet Officer (Aba or Enugu or Owerri)
2. Job Position: Workshop Manager
Location: Aba – Enugu – Owerri
QUALIFICATION AND KEY COMPETENCIES
HND/B.Eng. in Mechanical Engineering (Specialization in Commercial Vehicles)
Minimum of 8 years strong Engineering experience with an established Commercial Vehicle Workshop (Trucks specifically)
Perfect knowledge of Auto Trucks.
Problem solving skill and team spirit.
3. Job Position: Logistics Manager
Location: Aba – Enugu – Owerri
QUALIFICATION AND KEY COMPETENCIES
BSc./HND in Social science or any related field
Minimum of 5 years' cognate experience.
Working knowledge of federal, state and city laws, statutes and ordinances
Knowledge of modern policing principles
Ability to keep accurate records
Strong communicator who enjoy interacting with and protecting the public.
Ability to maintain positive relations with the general public
Ability to solve problems and make decisions, as well as think laterally and offer creative solutions
4. Job Position: Safety & Patrol Officer
Location: Aba – Enugu – Owerri
QUALIFICATION AND KEY COMPETENCIES
BSc./HND in Social science or any related field
Minimum of 5 years' cognate experience.
Working knowledge of federal, state and city laws, statutes and ordinances
Knowledge of modern policing principles
Ability to keep accurate records
Strong communicator who enjoy interacting with and protecting the public.
Ability to maintain positive relations with the general public
Physical ability to use of equipment and weapons commonly used by law enforcement officers, conduct arrests and provide assistance
Interested candidates should send their application to [email protected] on a subject matter- Safety & Patrol Officer (Aba or Enugu or Owerri)
Application closes on 15th August, 2019
For more information, visit AG Leventis Nigeria