From Land Cruiser And Avalon To Lincoln And Highlander, Here Are Longest-Lasting Cars To Reach 200,000 Miles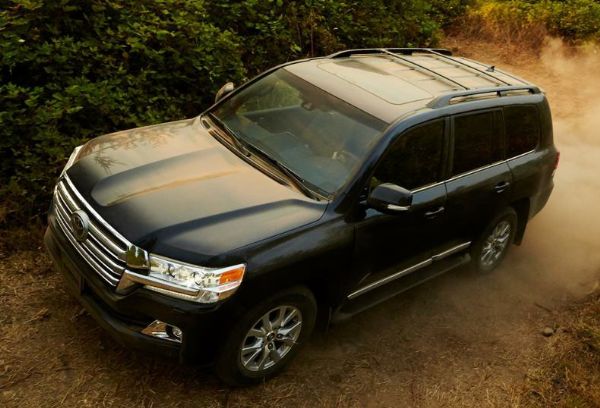 From Toyota Land Cruiser and Avalon To Chevrolet Suburban and Lincoln Navigator, here are longest-lasting cars to reach 200,000 miles and beyond.
Truck-based SUVs represent the majority of the list
Toyotas account for 6 of top 10 vehicles with Land Cruiser and Sequoia dominating competition
Sixth-ranked Avalon is the only sedan to make the list
Eighth-ranked Highlander Hybrid the only crossover
This new study by automotive research firm and car search engine iSeeCars.com may interest you if you are in the market to buy a brand new or used vehicle that will take you beyond the 200,000 Miles mark.
In its research, iSeeCars says it analyzed about 11.8 million cars sold in 2020 to determine which models best demonstrate longevity and reliability.
According to the research, Toyotas and full-size SUVs were the longest-lasting vehicles that are most likely to reach 200,000 miles or more.
iSeeCars Executive Analyst Karl Brauer, said :
"Toyotas account for the majority of the top ten longest-lasting cars and is the most represented automaker, which validates the brand's reputation for building enduring and reliable vehicles"
"While trucks and truck-based SUVs dominate the list, two Toyota hybrids and the Avalon sedan also make the list, confirming there is a reliable Toyota available for a wide range of consumers"
Two Toyota full-size SUVs occupy the top spots including the first-ranked Toyota Land Cruiser and the second-ranked Toyota Sequoia.
"The iconic and indestructible Toyota Land Cruiser is engineered to last at least 25 years, even under the harshest of driving conditions, as it is relied upon in many developing countries where off-road driving is the norm,"
"And like the Land Cruiser, the truck-based Toyota Sequoia has the durability of a pickup chassis with three full rows of seating for up to eight passengers, making it a capable family hauler that is able to endure high mileage and tow heavy loads."
Six American full-size SUVs make the list, including Chevrolet Suburban, Ford Expedition, Chevrolet Tahoe, GMC Yukon XL, GMC Yukon, and Lincoln Navigator.
"All manufactured by General Motors, the Chevrolet Suburban, GMC Yukon, GMC Yukon XL, and Chevrolet Tahoe share a platform and many common parts, which helps explain why these popular family vehicles are all likely to last 200,000 miles," said Brauer.
"Similarly, the Ford Expedition and the lone luxury car on the list, the Lincoln Navigator, also share the same manufacturer and chassis, though the Navigator is under Ford's Lincoln marque and has more premium features and higher-quality interior materials."
Toyota Land Cruiser SUV (16.3%)
Toyota Sequoia SUV (11.2%)
Chevrolet Suburban SUV (5.1%)
Ford Expedition SUV (4.9%)
Toyota 4Runner SUV (4.1%)
Toyota Avalon sedan (3.9%)
Chevrolet Tahoe SUV (3.9%)
Toyota Highlander Hybrid SUV (3.8%)
Toyota Tundra pickup (3.7%)
GMC Yukon XL SUV (3.6%)
Honda Ridgeline pickup (3.4%)
GMC Yukon SUV (3.3%)
Honda Odyssey minivan (2.9%)
Toyota Tacoma pickup (2.8%)
Lincoln Navigator SUV (2.6%)
Toyota Prius hybrid hatchback (2.6%)
In a separate list, iSeeCars.com also revealed six light-duty pickup trucks that will likely go beyond the 200,000-mile mark.
These trucks includes the Toyota Tundra (3.7%); Honda Ridgeline (3.4%); Toyota Tacoma (2.8%); Nissan Titan (2.3%); Chevrolet Silverado 1500 (2.1%); and America's best selling truck, the Ford F-150 (2.0%).
"On average, pickup trucks are almost twice as likely to reach 200,000 miles" says Brauer.
"Pickup trucks are commonly used as work vehicles and are likely to accrue more miles than a typical passenger car while often benefitting from more consistent preventative maintenance and necessary repairs."
iSeeCars further analyzed the data to determine the brands with the vehicles that are likely to reach 200,000 miles and beyond.
Among car brands, Toyota, Honda, Chevrolet, and Cadillac were found to produce the most vehicles likely to exceed 200,000 miles.
1 Toyota 2.0%
2 Honda 1.6%
3 Chevrolet 1.5%
4 Cadillac 1.5%
5 GMC 1.4%
6 Ford 1.4%
7 Ram 1.1%
Source : iSeeCars