Check Out The Luxury Cars That Comes With The Most Expensive House In USA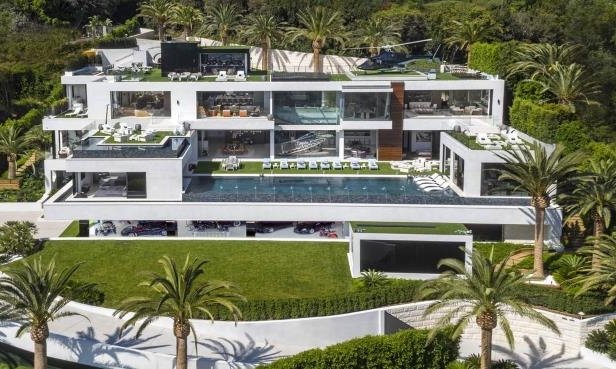 Developer Bruce Makowsky's $250 million Bel Air estate is reported to be the most expensive "house" to ever go on sale in the United States.
The house comes with 150 pieces of original artwork, $30 million worth of classic cars (his estimate), a dozen high-performance motorcycles, and a deactivated helicopter.
Some of the luxury cars are:
$15 million "Von Krieger" 1936 Mercedes 540 K Special Roadster
$2 million Pagani Huayra,
Lamborghini Gallardo,
Ferrari 488,
Rolls Royce convertibles,
Bentley Continental GT convertible,
Bugatti Veyron
An Allard J2X
Some would buy this house only for the cars, what will make you buy it?..
See more pictures..