LX700h Coming As Range-Topping Hybrid Version Of Lexus LX 600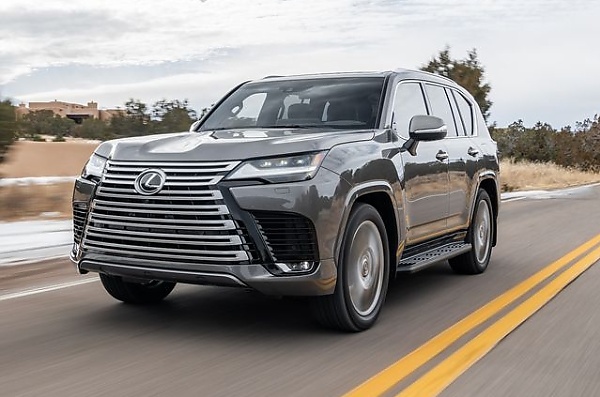 LX700h coming as range-topping hybrid version of the Lexus LX 600 luxury off-road SUV.
Currently, the full-size LX 600 SUV only comes with a 3.4-liter twin-turbocharged V-6 engine.
New hybrid variant badged with LX700h will likely mate 3.4-liter V6 with some electric motors.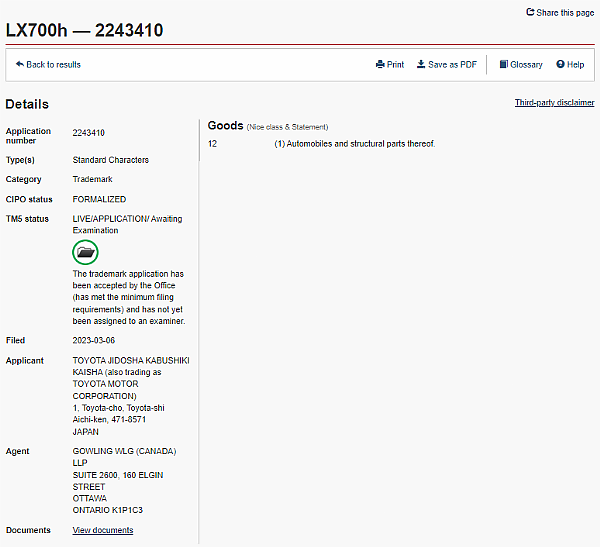 Toyota has reportedly filed a trademark application for the name "LX700h" with the Canadian Intellectual Property Office. The trademark, discovered by the 4thGenTacoma forum, likely means that a more powerful hybrid version of the Lexus LX 600 is in the works.
The latest LX 600 arrived in 2021, replacing popular Toyota Land Cruiser 200-based Lexus LX 570. LX 600 is currently only available with a 3.4-liter V6 twin-turbo with 409 hp and 479 lb-ft on tap, beating the LX 570 V8's outputs of 383 hp and 403 lb-ft.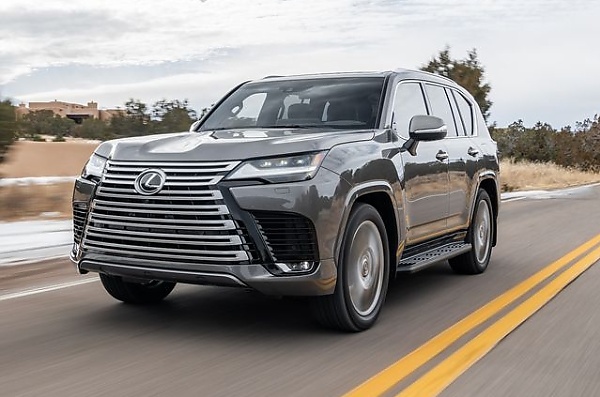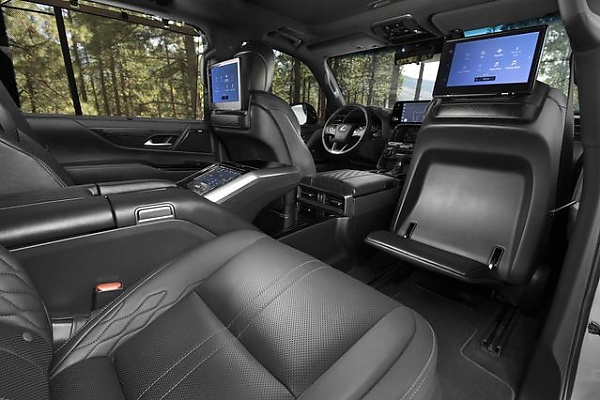 This means that the LX700h hybrid variant will likely use the 3.4-liter V6 twin-turbo engine and some electric motors. It may also borrow the 3.5-liter V6 hybrid in the latest Toyota Tundra pickup truck that churns out 437 horsepower.
Earlier rumor also suggest a likely introduction of the LX 600 VIP, though it is unclear whether the 600 VIP will be another variant or whether it will be related to an armoured protection version.