This Man Swims To Work Daily Due To Traffic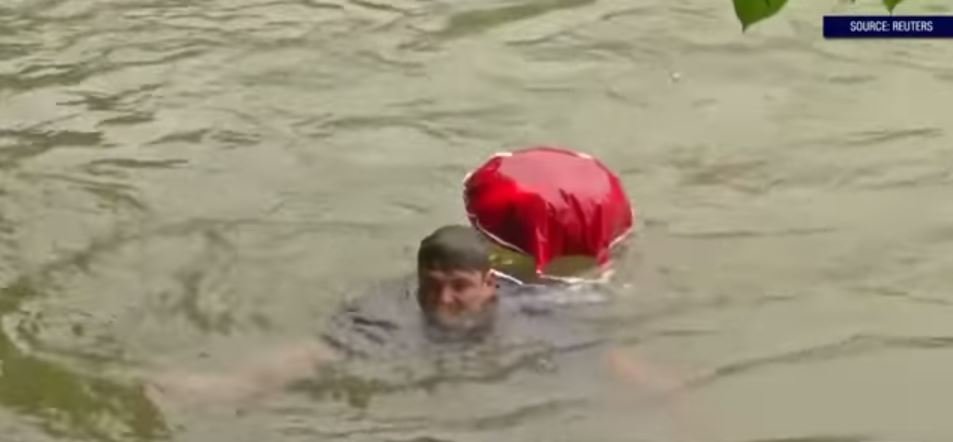 Benjamin David, a Munich, Germany resident used to take the bus or bike to work every day until he decided to use another means.
The Beer worker hated sitting in traffic on his way to his job at a beer garden so instead he took his swim suit along him and jumps into the River Isar for his journey.
David said "I used to go by bike or bus or car or on foot and you need much longer. Today the current was quite strong and I only needed about 12 minutes."
The German man said he finds the swim "beautifully refreshing and also the fastest way" that all he has to do is to pack his cloths and his laptop into a waterproof bag and swim to his work place.
So instead of being trapped in Nigerian traffic on 3rd Mainland Bridge, could we easily swim from Ikorodu to Victoria Island?
I hear someone saying "Not in Naija waters"..Lol.
See Related Post: Opinion-BRT Lanes Actually Cause More Traffic Than We Think