Mazda MX-5 Still Lives In A Refreshed Form For 2024 Model Year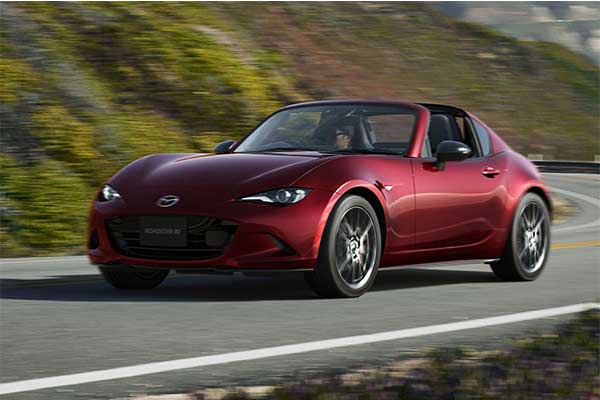 Mazda keeps its models current by implementing annual model year updates. The extent to which cars are renewed is often quite subtle. This time Mazda is refreshing the MX-5 in its home country of Japan and it is slightly more extensive than usual.
If you look closely at the headlights of the MX-5 and MX-5 RF in these photos, you will probably see that the headlights are slightly different than you are used to. Although the shape has not been tinkered with, the design of the light units has been renewed. The daytime running lights have a different signature. And take a good look at the taillights, They are still very similar to the MX-5 as you have known it since the end of 2014, but are now '3D copies'. So there is more relief. All lighting around is now fully LED. Mazda is also making an important change in the interior. The 7-inch infotainment screen will make way for a new one with a diagonal of 8.8 inches. The other optical changes that Mazda is implementing are of the 'model year update' level. There is new brown upholstery, a new beige convertible top,
There are also technical changes. The limited slip differential – standard on the 184 hp MX-5s – has been revised and the power steering has also been adjusted differently. New is a new mode for the DSC system: DSC-Track. This is a track-optimized driving mode that is only available for the MX-5 with manual transmission. The MX-5 is further introduced to adaptive cruise control. You can recognize an MX-5 with the MRCC system by the radar unit visible in the grille. Also new: Smart Brake Support, a system that monitors approaching traffic next to and behind the car when reversing. The Mazda MX-5 with the 1.5-liter Skyactiv-G gains 4 hp and now produces 136 hp. In addition, the throttle response of the MX-5 with the 184 hp 2.0 is more direct.
Please note: Mazda has only presented the updated MX-5 to Japanese consumers for the time being.