Mazda Unveils The CX-90 Which Is A RWD Based Inline-6 Turbocharged Powered SUV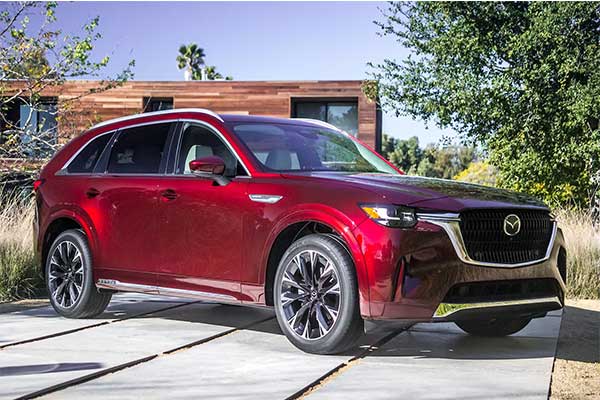 Mazda has gone against all odds with their latest CX-90 SUV which will give the competition a serious fight for the crown of the best-midsized SUV in the market.
Although it's longer and wider than the two-row CX-60, the CX-90 looks very similar, at least from the A-pillars forward. The nose is long, with the front wheels pushed far ahead of the cowl. This of course is to make room for the longitudinally mounted engines. The front is a bit blunt, again, possibly as a result of adapting Mazda's design language to a much different front-end layout.
Mazda's new platform allows for more interior room, but from a design perspective, it gives the car a wider stance. Thanks to a body covered in curves, it doesn't look as big or ostentatious. Mazda even went as far as developing an all-new Takuminuri color specifically for this car. It's the fourth color to be introduced under the brand's premium paint banner, called Artisan Red.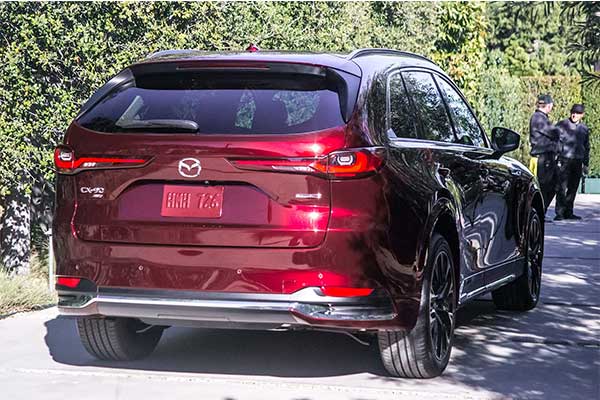 While Mazda has been pushing upmarket for a while, the CX-90 clearly sets its targets higher than the CX-9 ever did because of its new platform. It introduces Mazda's new longitudinal-engine architecture, which the company simply calls "Large Platform," to the U.S. market. This platform supports a new range of electrified powertrains, including a turbocharged 3.3-liter inline-six with 340 horsepower and 369 pound-feet of torque that also includes a 48-volt hybrid system. There's also a plug-in-hybrid setup that produces 323 horsepower and 369 pound-feet of torque with a 2.5-liter inline-four gasoline engine and a 17.8-kWh battery pack.
While the powertrain seeks a connection with enthusiasts, Mazda hopes the CX-90's posh interior will connect with passengers. A 12.3-inch center infotainment screen sits atop the dash, complemented with an array of tactile controls for operating common-use features like seats and climate control. Another digital display is available for the driver, and depending on the options chosen, features like third-row air conditioning and USB-C charging ports are available. A full list of options will be available later.
Regardless of the engine, two things always remain the same. AWD is standard (RWD-based), and power reaches the ground through a new eight-speed automatic transmission that ditches the old-school torque converter.