Mazda Launches CX-60 SUV, The Brand's Most Powerful Production Vehicle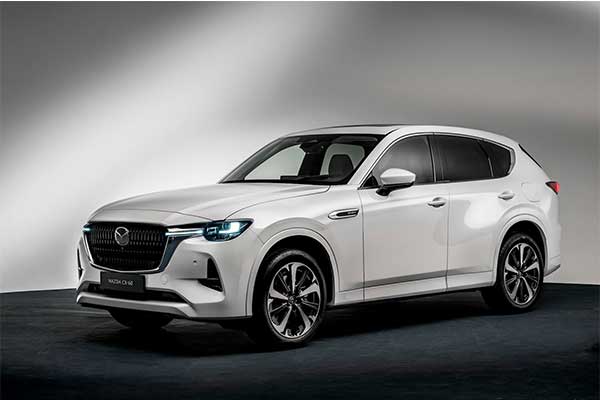 The Mazda CX-60 is here, and while it looks like a typical Mazda SUV, it's much more than that. It's the first model to feature Mazda's long-awaited RWD platform. It also is Mazda's first plug-in hybrid model to go on sale, and it will eventually get Mazda's inline-6 engines.
Starting from the exterior,  the CX-60 builds on Mazda's 'Kodo-Soul of Motion' design philosophy and sports a deeply-sculpted front fascia with an aggressive rear end. Catching the eye are the vertically stacked headlight lamps and the L-shaped daytime running lights. Customers will be offered eight colours: Jet Black, Deep Crystal Blue, Sonic Silver, Platinum Quartz, Arctic White, Rhodium White Premium Metallic, Machine Grey, and Soul Red Crystal. The CX-60 is available with 18-inch and 20-inch wheels.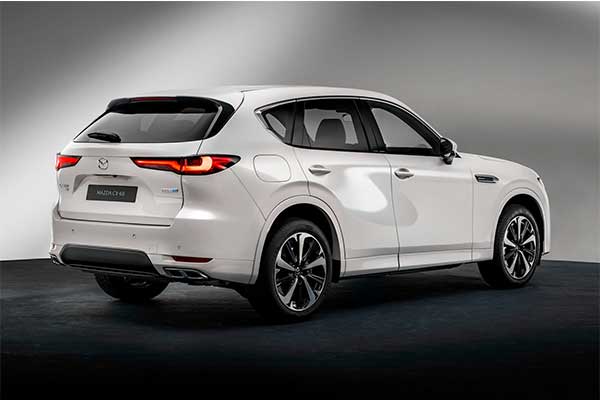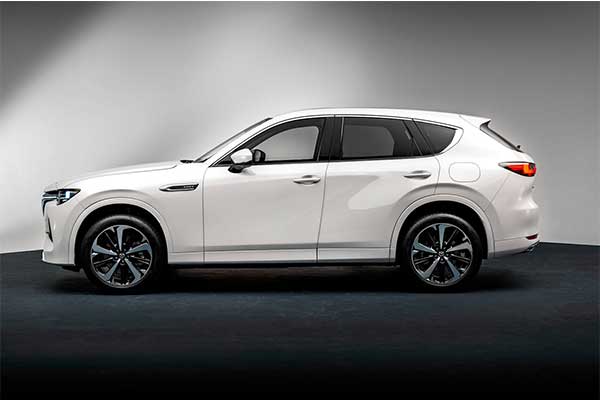 Inside, the CX-60 has a typically clean Mazda design with a low and wide dash. High-spec models feature stylish materials such Nappa leather, real maple wood trim, a fabric-wrapped dash with stylish Kakenui or hanging stitching that shows material under the threads. Standard is a 12.3-inch infotainment screen using the current Mazda infotainment system, but the company says that it runs faster and features new search functions. Apple CarPlay and Android Auto are included, too, and both are wireless now. Another interesting interior feature that will be available is a facial recognition system that will be able to set seating, climate and instrument settings to your preferences when it sees the driver sit in the car.
The CX-60 arrives sporting a familiar Skyactiv 2.5-liter four-cylinder engine producing 189 hp and 193 Ib-ft on its own. An electric motor contributes an additional 134 hp and 184 lb-ft, combining to put out 322 hp and 369 lb-ft of torque. In other words, the CX-60 is the most powerful production Mazda ever (for now). A 3.0-litre inline-six-cylinder e-Skyactiv X petrol also rocks a 48-volt mild-hybrid system will be available too along with a turbocharged 3.3-litre diesel engine. Mazda said both inline-6 engines have been designed to support rear- or all-wheel drive. It's also worth noting the CX-60 is the first Mazda to get a new 8-speed automatic transmission.