Official: VW's Most Anticipated Vehicle The ID. Buzz EV Is Here
After debuting as a concept over 4 years ago and lots and lots of teasing, the VW ID. Buzz is finally here and it's a mixture of the old (VW Microbus) and something entirely new. Two variants are available to choose from which is the passenger and cargo models.
From the outside, the ID. Buzz probably doesn't look all that new. The overall shape and proportions remain very close to the 2017 concept, which in turn was heavily inspired by another Volkswagen concept van from 21 years ago. As usual, the front fascia is less futuristic in the production model compared to the 2017 prototype. The short body overhangs – a key design element of the original VW T1 – help the relatively compact electric vehicle (185.5/4,712 millimetres long in standard wheelbase form) keep a solid stance when viewed from the side despite its cheerful appearance.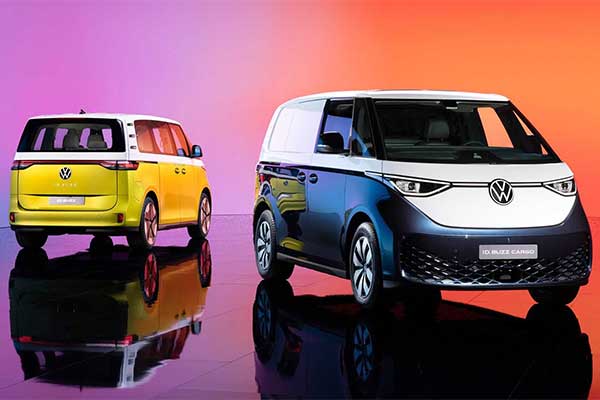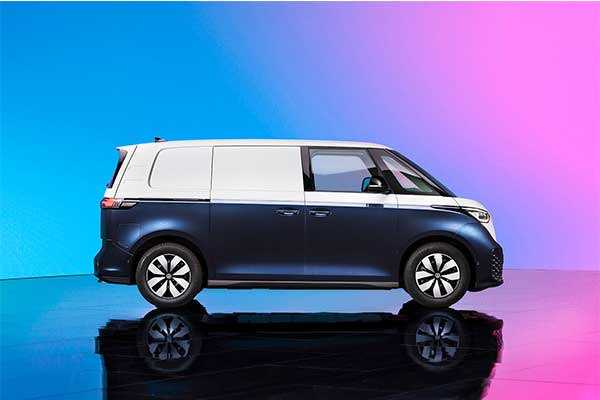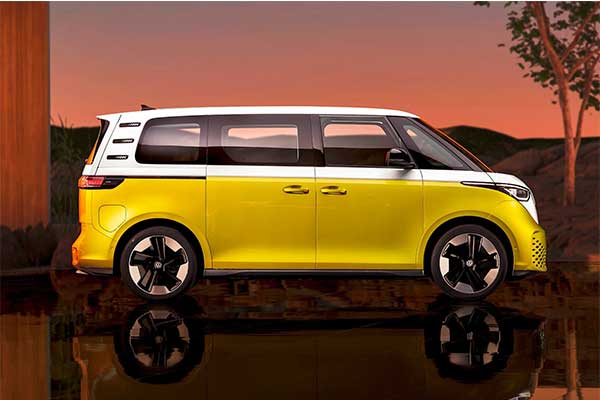 The interior of the VW ID. Buzz is going vegan, with leather replaced by synthetics, and a portion of the insides are derived from recycled materials. The steering wheel is covered in polyurethane that is said to look and feel like leather, while the materials used for the seat covers, floor coverings, and roof liner incorporate s Seaqual yarn, which is made up of 10 percent collected ocean plastic and 90 percent recycled PET bottles.
The cockpit features a 10-inch Digital display paired with a 10-inch infotainment system that can be replaced with an optional 12-inch unit. The highest trim levels will feature electrically adjustable seats with memory and massage functions.
What powers the ID. Buzz is a floor-mounted, high-voltage, lithium-ion battery providing a gross energy rating of 82 kilowatt-hours (77 kWh net). The result of this 12-module battery system is a claimed 201 horsepower and 229 lb-ft of torque, all of which goes to the rear axle. Regardless, "more battery versions with various power output levels are expected to follow in 2023," says Volkswagen.