VW ID. Buzz Electric Minivan Has Been Scheduled For Release In Spring 2022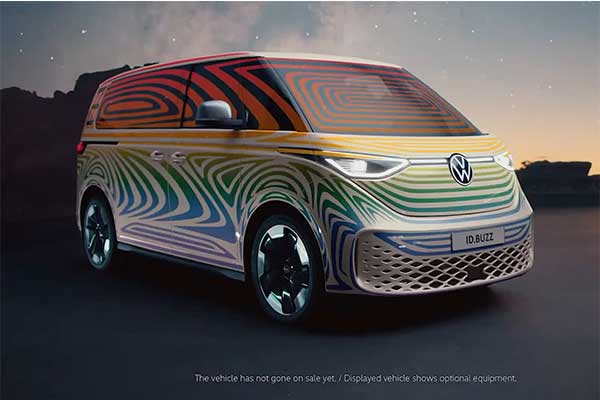 The Volkswagen ID. Buzz is arguably the most hotly anticipated electric vehicle that the German automaker has proposed thus far. Fans of the original bay-window, split-window, and other variants of the Volkswagen bus have been excited about the possibility of a retro-futuristic fun machine.
To build anticipation for the electric minivan, Volkswagen has released a new teaser video that gives us a look at the model's headlights and distinctive LED lighting signature. The teaser goes on to show what appears to be illuminated door handles and lights that project a distinctive pattern onto the ground.
We'll learn more in the coming months, but the ID. Buzz is slated to be offered in a variety of different configurations as there will be everything from a cargo van to an autonomous variant. Specifications remain a closely guarded secret, but the model is expected to be offered with rear- and all-wheel drive.
Long- and short-wheelbase models will be offered globally, though it sounds like Americans will only have access to the former. All will have at least one thing in common: they'll be entirely electric. Volkswagen is building the Buzz on the modular MEB platform that underpins a growing number of EVs, including the aforementioned ID.4.
More details about the ID. Buzz (which will be built in Hanover, Germany) will emerge in the coming months. Sales in the United States should start in 2023, meaning the van will land here as a 2024 model. Pricing information won't be released until closer to its on-sale date.