2023 Ford Ranger Raptor Breaks Cover With Twin Turbo V6 Ecoboost Power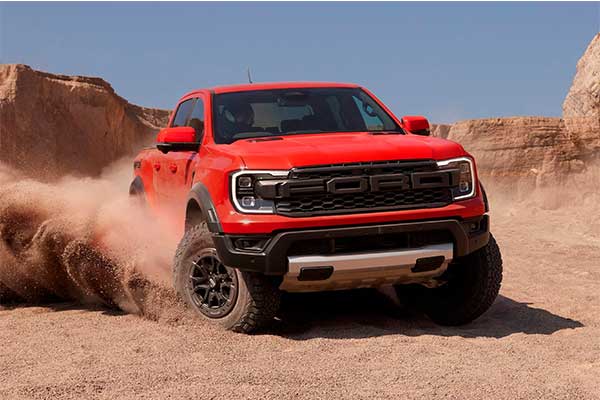 Ford has just unveiled the new generation of the Ranger Raptor developed by Ford Performance as the flagship version of its mid-size pickup offering the ultimate mixture of performance and off-road capability.
As expected, the Ranger Raptor arrives with much more aggressive looks than the regular Ranger, a more powerful V6 engine, and stronger underpinnings to allow it to undertake off-road adventures at high speeds.
Starting with the design, most will see the Raptor either as a beefed-up Ranger coming right out of the gym or a more sophisticated interpretation of its larger brother, the F-150 Raptor. The flared wheel arches front and rear cover wider tracks and new 17-inch wheels shod in massive 32-inch all-terrain tires while the ground clearance has been increased. It also gets bespoke bumpers with skid plates, aluminium side steps, a signature grille with Ford lettering, bonnet scoops, and Raptor stickers.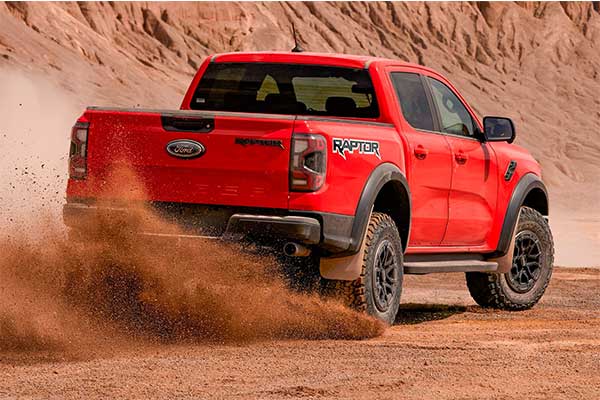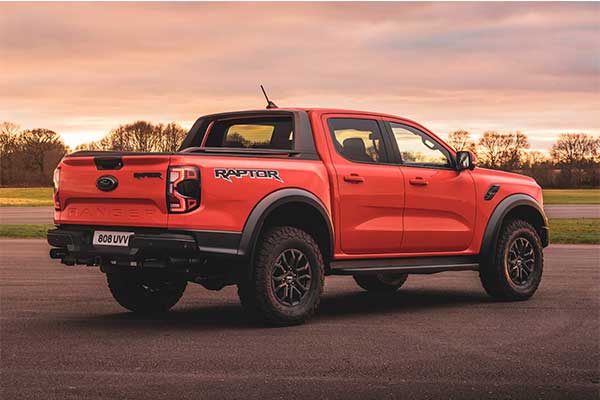 Inside, Ford has installed grippy sports seats front and rear, as well as a thick sports steering wheel and magnesium paddle shifters. A 12.4-inch digital screen is fitted as standard for the instrument cluster, while a 12-inch screen serves as the infotainment hub. A 10-speaker B&O sound system is also included.
But as good as it looks, the Raptor is all about what's under the skin. It's powered by a 3.0-litre EcoBoost twin-turbocharged V6 tuned for 284 horsepower and 362 lb-ft of torque in Europe. That's perhaps not as powerful as some would have hoped for but means that the F-150 Raptor can comfortably maintain a power and performance gap over its smaller sibling. A less powerful turbodiesel model will also be sold in Europe. However, in Australia, the V6 has been tuned to generate a much healthier 392 hp and 430 lb-ft.
There are three on-road driving modes: Normal, Sport, and Slippery. These are matched by four off-road modes – Rock Crawl, Sand, Mud/Ruts, and Baja – allowing the Ranger Raptor to adapt to multiple terrains at the touch of a button. The Ford Ranger Raptor is mated to a 10-speed automatic transmission with standard 4WD.