Meet A Pregnant Woman Who Sprays And Repairs Cars For A Living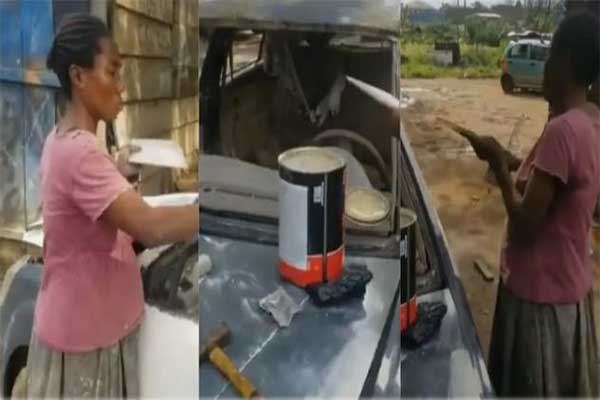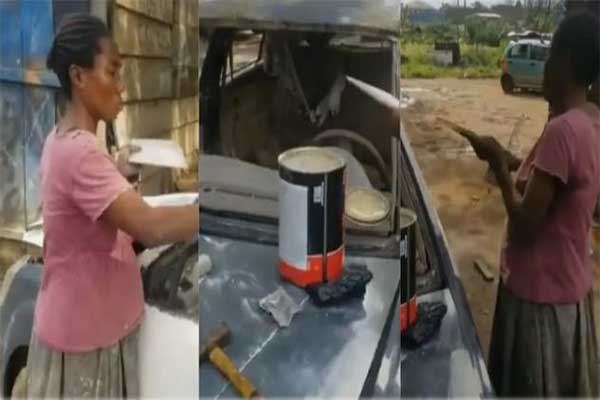 In a male-dominated world of auto mechanics, it's hard to find women who venture in this tasking job but that doesn't stop this woman. Meet Madam Esther, a female mechanic from the Eastern Region of Ghana who is an expert in her venture. She has over 10 years of experience in the job and her customers can attest to that fact.
The auto body repair and spraying industry lack a commendable proportion of women working in the field. Mama Esther is one of the few female faces who have etched a niche in the male-dominated space. When Mama Esther first started spraying, there weren't enough female sprayers in the industry. And as seen in the picture, she is even pregnant and doing her job.
In a video below you can see her dedication to the job as she carefully prepares a car for a spray job. She has been able to earn her spot as a reliable and experienced sprayer who gives value for money. That is the dedication of a woman for all to see
Video