Meet Mary Barra – The First Female Auto Industry CEO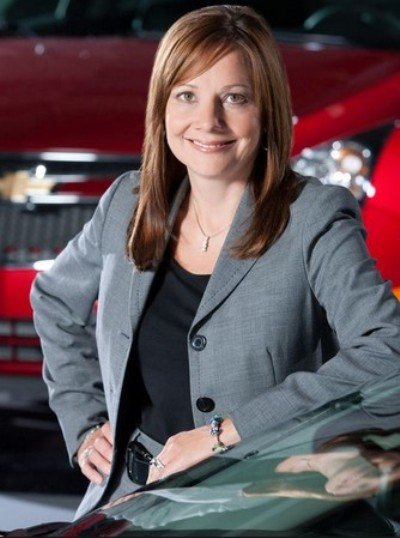 Mary Teresa Barra who is the chairman and CEO of a major global automaker – General Motors Company – is the first female to head an auto firm in the world.
She indeed started from the bottom and was gradually climbing the ladder of success. She started her journey with GM (largest auto company in the American soil ) when she was just 18 year old. 
In February 2008, she became Vice President of Global Manufacturing Engineering. In July 2009 she advanced to the position of Vice President of Global Human Resources, which she held until February 2011,when she was named Executive Vice President of Global Product Development. On Tuesday, December 10, 2017, she became the first female CEO of GM.
The 55-year-old Barra succeeded Dan Akerson, a corporate turnaround expert appointed by the Obama administration in 2009 to help shepherd the automaker through its bankruptcy.
Barra earned her bachelor's degree in electrical engineering from Kettering University – formerly the General Motors Institute – in Flint, Michigan. She also holds an MBA from Stanford.
She has risen through series of manufacturing, engineering, and senior staff position through the 37 years she started working.