Formula E Racecar Vs A Cheetah. Which Do You Think Is Faster? (Video)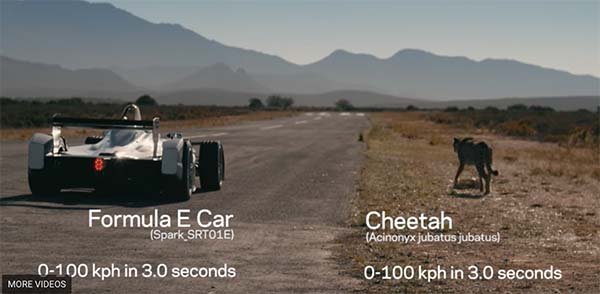 This is clear evidence that if you see a Cheetah in your front, don't even think of running. Just get on your knees and pray. It actually does 0-100kph in 3 seconds which is same time with a Formula E Racecar.
The organisers of FIA Formula E Championship have put their racecar to go against the Cheetah to see which is faster.
Note: There are claims both competitors didn't race side-by-side as the footage may have been spliced.
See Related Post Cars That Are Named After Animals (Photos)
Also See: Buy and sell cars faster on Carmart NG