Meet The Energy Observer,The First Hydrogen Ship On A 6 Year Tour Around The World
This is Energy Observer , the world's first autonomous hydrogen-powered ship around the world . It was developed to prove the effectiveness of hydrogen as a renewable fuel.
The Toyota sponsor-funded ship is currently on a six-year tour around the world starting from 2017. It is captained by experienced offshore racer, Victorien Erussard and explorer Jérôme Delafosse.
The Energy Observer will produce and store its hydrogen fuel from seawater thanks to an energy mix from 130 square metres of solar panels, two wind turbines, a traction kite and two reversible electric motors.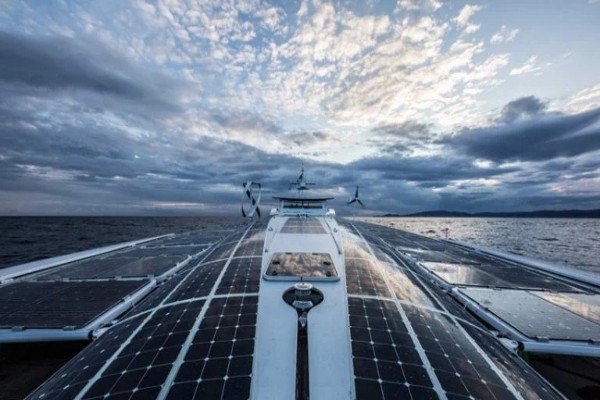 The hydrogen fuel is created by removing salt and ions from seawater and also seperating oxygen and hydrogen through electrolysis. The hydrogen is compressed then stored in tanks ready to be used when needed.
The Explore said
"We will produce hydrogen onboard from the ocean, we will clean and purify the water and then we will electrolyse it and then compress it in tank storage"
"When we are over-producing energy, when we have a lot of wind and sun, the idea was not to waste this energy and to just keep it on board"
"Hydrogen is the best way to do this because it's very light and the efficiency of hydrogen is three times more than just fuel".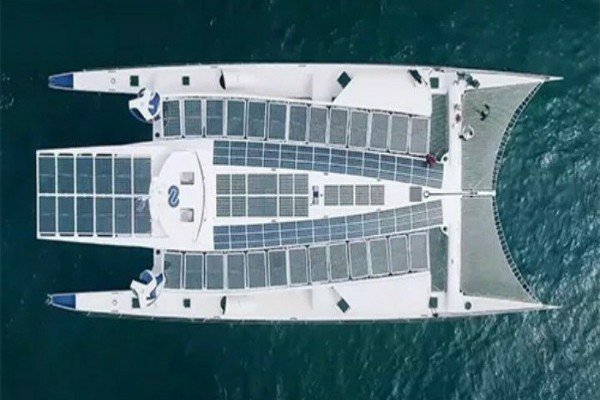 It is expected to visit 50 countries and 101 ports, wildlife sanctuaries, natural reserves, endangered ecosystems and international events during its on a six-year expedition .
It will cost about N1.6B (£3.42 million) to run the hydrogen powered ship per year.
Toyota is already using hydrogen to power its car such as the Toyota Mirai, as well as buses, trucks and forklifts.
The Hydrogen-powered Energy Observers's 6year tour around the with no emission of greenhouse gases or fine particles will prove that a cleaner world is possible.
What do you think?