Mercedes-AMG One Breaks Monza Record From Ferrari And Porsche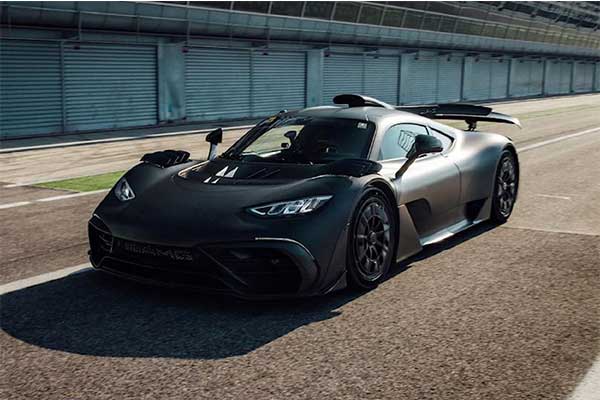 Following its record-breaking 6:35.183 Nürburgring lap late last year, Mercedes-AMG has hit Monza with its AMG One hypercar. Lapping the iconic Italian circuit with professional racing driver and AMG ambassador Maro Engel at the helm, the F1-powered hypercar achieved a time of 1:43.9, the fastest lap set by a production car.
Naturally, the hypercar isn't as quick as the F1 car its 1.6-liter engine comes from (frankly, it would be a little embarrassing for the sport if it was). Lewis Hamilton lapped the same track in 1:18.89 seconds in his Mercedes W11 in 2020.
However, that time does put the Mercedes-AMG One just a few tenths of a second behind the 2022 Dallara 320, an open-wheel racecar that competes in the Euroformula Open series, per Wikipedia. It is also a few tenths faster than an LMP3 racecar in 2020.
The records of previous records for an unmodified production car are a little hazy, but several sources support evidence that there was a 1:55.6 for a Ferrari 488 Pista and a 1:55.30 set by a Porsche 911 GT3 RS. Perhaps what's even more remarkable about the AMG's accomplishment is that it was even quicker than the quickest GT3 car (1:47.153), a time set by the Mercedes-AMG GT3. The time is closer to an actual F1 car (Carlos Sainz's Toro Rosso STR12 from 2017 managed a 1:38.53) than the next quickest production car.
Assembled by hand, the One is capped at just 275 cars and is being put together at AMG's facility in Coventry, UK but the hybrid powertrain comes from the Mercedes‑AMG High-Performance Powertrains division in Brixworth. A dedicated production facility had to be created in collaboration with Multimatic, and each car goes through no fewer than 16 assembly and testing stations.