Mercedes-Benz Begins To Sell Performance Upgrade Software Via OTA For Their EQ Lineup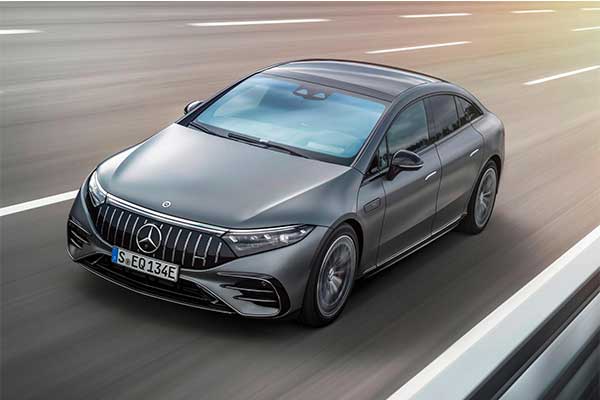 Mercedes-Benz drivers in the US who own the EQE and EQS sedans and SUVs now have access to a pay-to-play performance upgrade called Acceleration Increase. This optional purchase can increase a given EQ EV's horsepower and 0-60 mph acceleration through a simple over-the-air update.
If you happen to own an EQE 350 4MATIC or EQE 350 4MATIC SUV in the United States, you can shell out $60 per month or $600 per year to increase the output from 288 hp (215 kW / 292 PS) to 348 hp (260 kW / 353 PS). This drops the 0-60 mph (96 km/h) time by roughly one second and customers can also make a one-time payment of $1,950.
Owners of eligible Mercedes-Benz EQE and EQS Sedan and SUV models can download the upgrade from the Mercedes me connect Store at shop.mbusa.com. The automaker offers the choice of a one-time purchase for the lifetime of the vehicle or the flexibility of monthly and yearly options.
By the way, for your peace of mind, Mercedes stresses that "hardwired, standard features, such as heated seats, will not be offered as digital extras". It's only the 'non-hardwired', non-standard stuff such as extra performance that's subject to additional payments, apparently. This is a transparent attempt to throw some shade in BMW's direction, in a hilarious 'pot calling the kettle black' moment.
Though in-car subscriptions are still relatively rare, it's a trend that's likely to continue in more cars—especially electric cars. Revenue lost on aftersales and service for internal combustion cars won't be taken sitting down by automakers and may be recouped by these subscriptions or other means.