BMW Owners Can Now Use Their Android Smartphones As Car Keys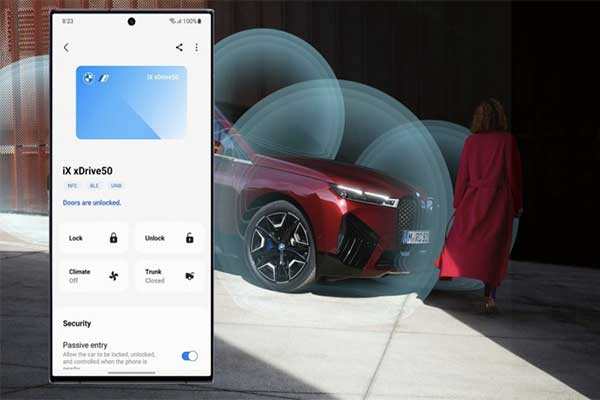 BMW has announced the expansion of its Digital Car Key technology to Android smartphones. The Digital Car Key Plus allows Android users, specifically those with Pixel and Samsung devices, to securely unlock and start their BMW vehicles using just their smartphones.
The Digital Car Key Plus utilizes near-field communication (NFC) technology with ultra-wideband technology (UWB), which enables secure communication between the smartphone and the vehicle when held nearby. BMW owners can simply approach their vehicle with their Android devices in hand, and the car will automatically unlock without the need to physically interact with the phone or use a traditional key. While Digital Key Plus is new to Android users, it actually launched for the iPhone and Apple Watch back in 2021.
BMW says that the precision of UWB means that "the risk of relay attacks, where the radio signal is jammed or intercepted, is virtually eliminated," making it a safe replacement for traditional keys. It can also be set up to work with up to five other users with compatible iOS or Android devices if others In your home also use the same vehicle, so you don't have to pass around keys.
Similarly, it's only available on BMW vehicles offering Digital Key Plus functionality, and as of now, that applies to very recent Bimmers built after November 2022. Plans are in the works for an OTA update that will expand the functionality to older models, though BMW doesn't offer details of when that will take place or how far back it will go.