Mercedes-Benz Collaborates With LAWMA, Donates Axor Truck To Help Fight Coronavirus (Photos)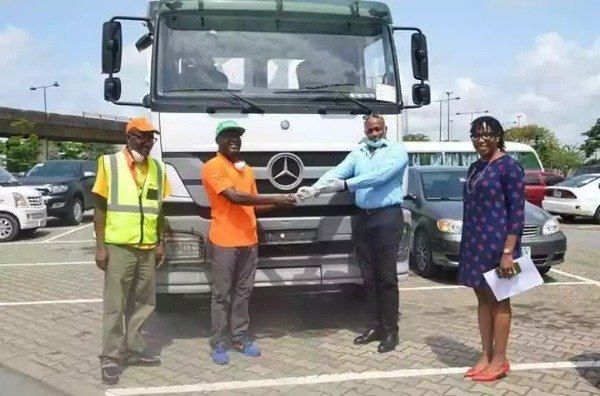 Mercedes-Benz Nigeria collaborates with Lagos State Waste Management Authority, LAWMA, donates Axor Truck to help fight Coronavirus pandemic in the state.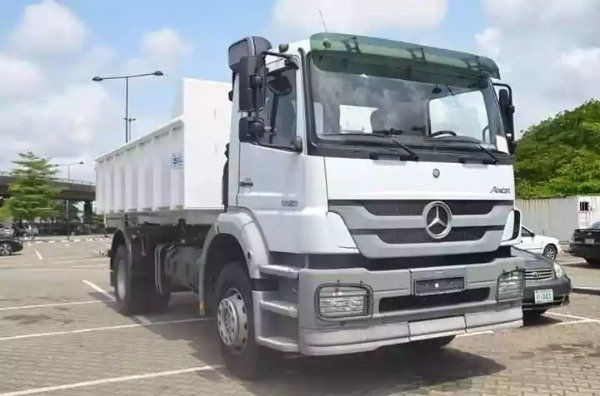 To help in the fight against the coronavirus pandemic in Lagos, Mercedes-Benz has donated a truck to LAWMA to aid the management of waste at the Lagos House, Marina.
The truck, an AXOR 1823 Roll on Roll off model, is designed to lift 12cbm bin with an actual design capacity of 18 Tons.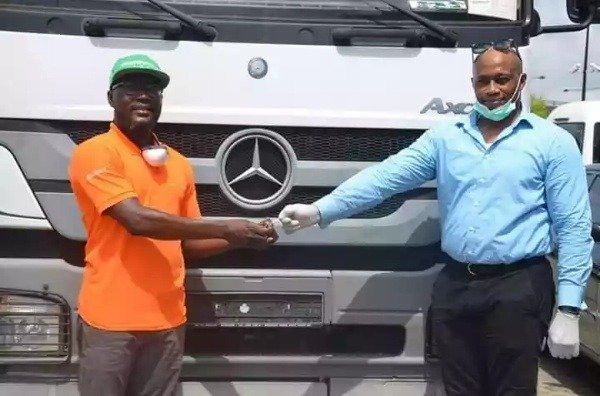 Receiving the truck on behalf of the state Governor, Mr. Babajide Sanwo-Olu, LAWMA MD, Dr. Muyiwa Gbadegesin, commended Mercedes-Benz for the kind gesture.
The LAWMA boss said the truck will boost its operational capacity and impact positively in waste disposal, especially at this period of the fight against coronavirus.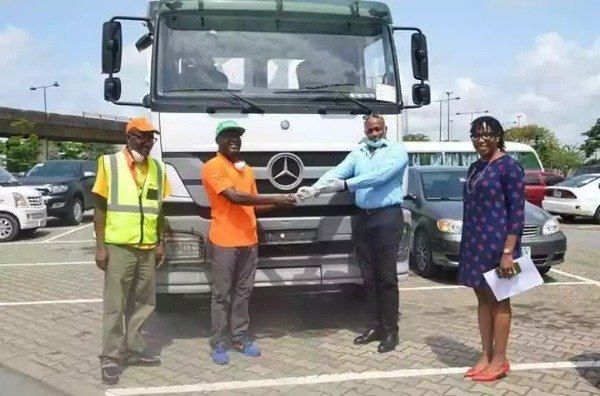 Gbadegesin enjoined other private sector organizations and conglomerates to emulate this outstanding feat of Mercedes-Benz.
He urged private sectors to contribute not only to waste management, but to other laudable programmes and projects embarked upon by the administration of Mr. Governor, Babajide Sanwo-Olu.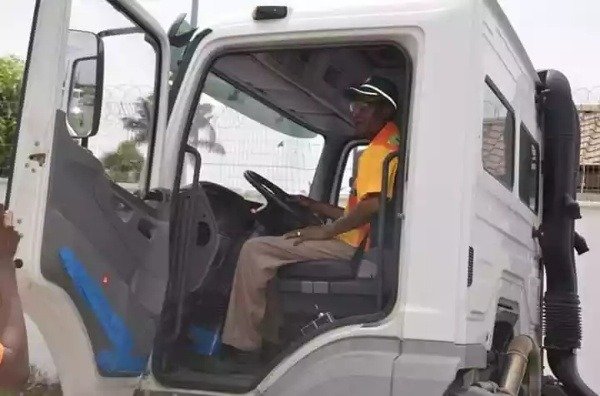 Reacting to the donation, the Head of Sales, Mercedes-Benz Nigeria, Mr. Umoh Ekanem, said Mercedes-Benz acknowledges the great work that LAWMA is doing in ensuring that Lagos is rid of waste. Mercedes hopes to contribute more in order to assist the authority in the enormous job of waste management.