Inkas Reveals N432m Bulletproof Mercedes Benz G63 AMG Limousine (Photos)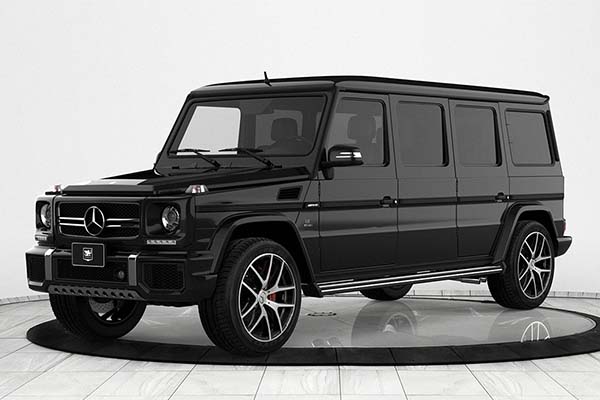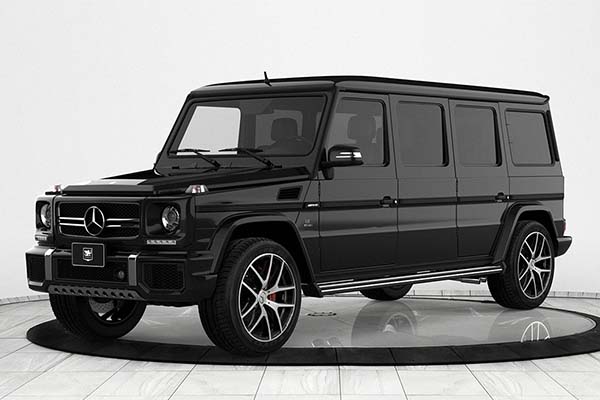 With one of the most lavish interiors of any armored model of its kind, the new bulletproof Mercedes Benz G63 AMG limousine is stunning both inside and out. New comfort features to the Armored G-Wagon Limo include 4K Apple TV integration, voice-activated controls (Apple Siri & HomeKit Integration), a 4K ultra-high-definition TV monitor, a motorized bar with a built-in coolbox, as well as new and improved captain seats. The new seats include a massage function, fully recline and feature a built-in control center able to manipulate all of the vehicle's media, lighting, comfort and security functions.
Keeping true to the INKAS name, while the armored G63 AMG limo is designed for comfort and luxury, it is fully armored from the exterior. Along with all the exciting new features, the G63 AMG is, of course, equipped with advanced body armor, ballistic glass, and perimeter surveillance including infrared and thermal cameras able to record locally and upload to a secure cloud server. Additional security and defensive features are available upon customer request. The new edition of the fully customizable Mercedes-Benz G63 AMG limo, priced at N432 million ($1.2 million).
Vehicle Information
| | |
| --- | --- |
| YEAR: | 2018 |
| MAKE: | Mercedes-Benz |
| MODEL: | G63 AMG |
| BODY STYLE: | Limousine |
| ARMOR LEVEL: | BR7 |
| TRANSMISSION: | 7-Speed Automatic |
| ENGINE: | 5.5L Gasoline V8 |
| HORSEPOWER: | 563hp @ 5,500 |
| DRIVETRAIN: | Permanent AWD |
| DIMENSIONS (MM): | 6186 x 2055 x 1951 |
| WHEELBASE (MM): | 4374 |
| SEATING CAPACITY: | 4 |
| FUEL CAPACITY: | 96 L |
Security Features
Entire perimeter protection of the passenger compartment
High quality multi-layer bullet resistant glass
Protection for battery and electronic control module
Reinforced door hinges and other critical structure points
Reinforced suspension
Runflat devices
Vehicle security system accessible from front cabin
Light-weight armoring package
Emergency lights system
Siren/PA/Intercom system
Fire suppression system
Heavy duty brake system and components
Heavy duty wheels