Messi Spotted Leaving Restaurant With Pal Suarez After Requesting To Leave Barcelona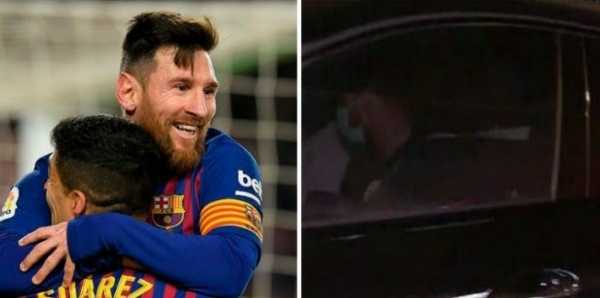 Messi and pal Suarez spotted leaving restaurant in their luxury cars after Argentine star requested to leave Nou Camp.
Footage reveals Messi departing in a black Mercedes-Benz GLE Coupe while Suarez follows separately in Porsche Cayenne Coupe.
Lionel Messi has been spotted in Barcelona for the first time since the Argentine star stunned the world with a request to leave the Nou Camp.
Messi was captured leaving a restaurant with best pal Luis Suarez after demanding Barca exercise a clause in his contract that would allow him to quit for nothing.
But the Spanish giants believes Messi's demand has expired expired on June 10, with Barcelona believing his £629m buy-out clause is still valid. Club and player seem set for a legal battle over the clause.
Video
Footage from El Chiringuito TV shows Messi departing a restaurant in Catalonia in a black Mercedes-Benz GLE Coupe while Suarez follows separately in a Porsche Cayenne Coupe.
Suarez's agent Alejandro Balbi admitted the Uruguayan's next step could be dependant on the outcome of Messi's transfer saga.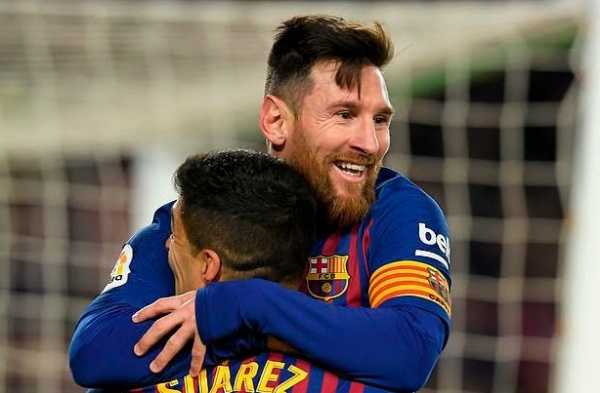 Balbi said :
"Messi's future will have an influence because they are best friends."
"There is a lot of brotherly love between them; they are inseparable, always together."
Messi's decision sparked a transfer battle between Europe's rich list, with Manchester City; United; Chelsea; PSG and Inter Milan showing interest in the Argentine superstar.