Mitsubishi Launches Xforce Compact SUV In Japan, May Get Global Release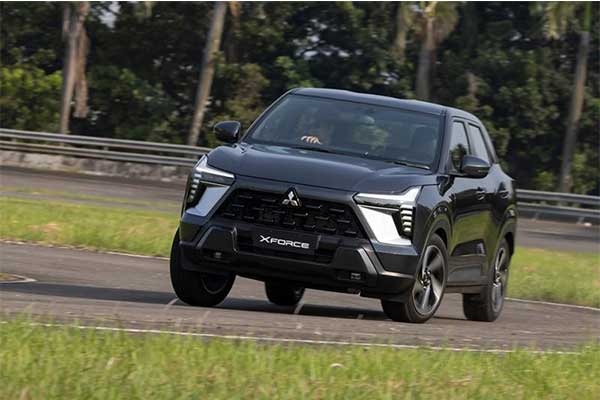 Recently, Mitsubishi already showed the first pictures of a brand new compact SUV-like, although it did not say what the newcomer would be called at the time. That gap has now been filled: Xforce. That is the name of Mitsubishi's new crossover with which it focuses its sights on the Asian market for the time being.
The Mitsubishi Xforce is the production version of this XFC Concept that the brand showed in October last year. The final production model is 4.39 meters long, 1.81 meters wide, and 1.66 meters high. Its wheelbase: 2.65 meters. This makes the Xforce 15 centimeters longer than the ASX. The newcomer always has all-wheel drive and is propelled by a 105 hp and 141 Nm strong 1.5-liter petrol engine, so without a turbo or any form of electrical assistance. That is probably precisely why the Xforce is not coming to Europe and Mitsubishi has appropriated the Captur here to fill the gap left by the old ASX. After all, the new ASX is available with electrified power sources. The Mitsubishi Xforce always has a CVT transmission and weighs 1,245 kilos.
Much more than the new ASX and the new Colt, the Xforce has its own face. At both the front and rear we see boomerang-shaped lighting with a spur at the bottom. According to Mitsubishi, the car was developed with the Asian market in mind. According to the Japanese, the ground clearance of 22.2 centimeters should therefore offer enough options and comfort 'on rough roads'. In the interior, we find a 12.3-inch infotainment screen and a digital instrument panel with a diagonal of 8 inches.