Moment Rare Ferrari F40 Worth ₦468m Bursts Into Flames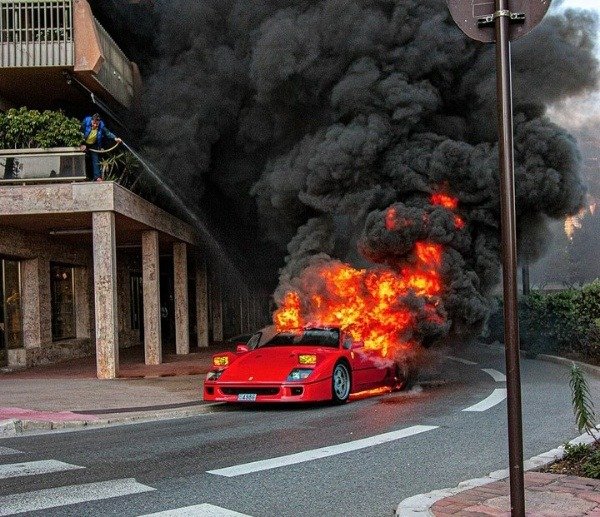 A rare Ferrari F40 sports car worth £1,000,000 — about ₦468 million — suddenly bursts into flames in Monaco. Monaco is home to several luxury car owners, where one-in-three people are millionaires.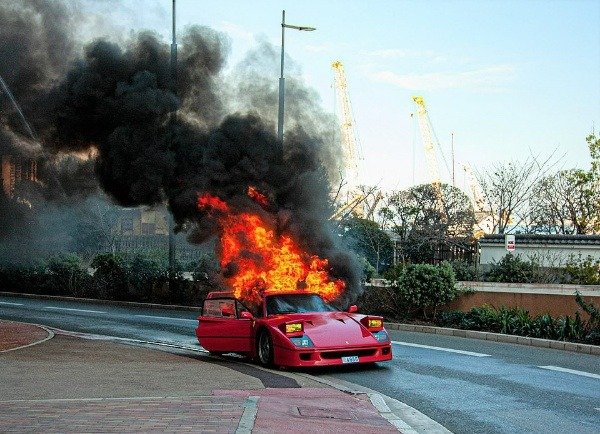 A helpless owner a F40 Ferrari stood and watched after his rare sports car exploded and bursts into flames on the streets of Monaco's Monte Carlo district.
The burning Italian sports car sent huge plumes of smoke towering into the air after the rear of the vehicle caught fire.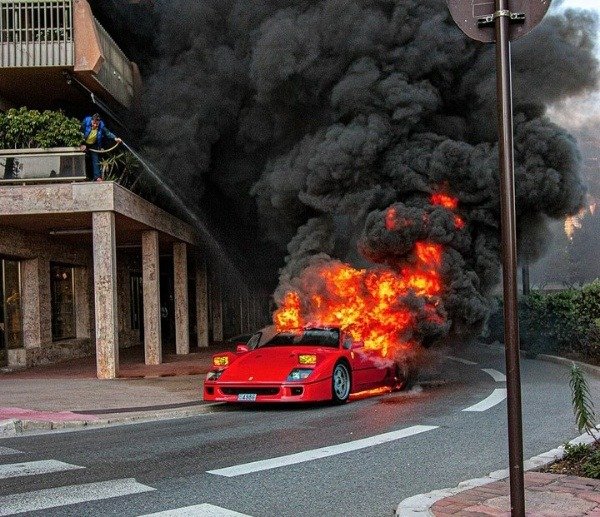 Despite desperate effort from a bystander to save the car by spraying it with a hose, the Italian sports car was consumed within a minute.
A later picture shows the wreckage of the car being towed away after firefighters managed to douse the flames. Its not clear if the car was being driven when it caught fire.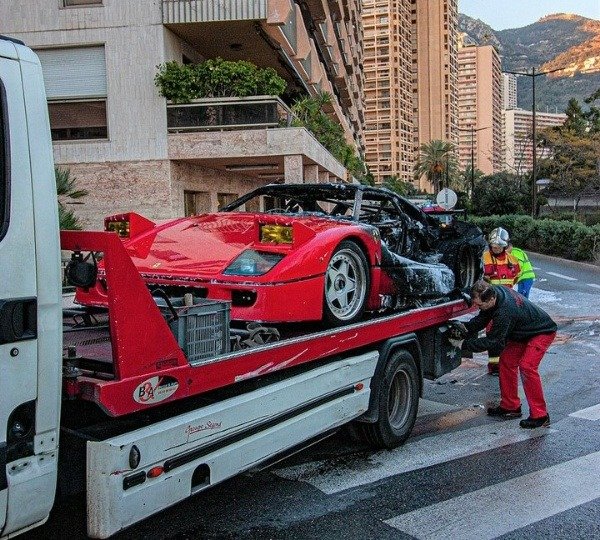 With a top speed of 228 mph, the Ferrari F40 is recognised as one of the finest cars ever made. The burnt car, worth an £1 million, is one of just 1,311 F40s made from late 1980s to early 1990s.
Monaco is the home to several Luxury cars owners, where one-in-three people are millionaires.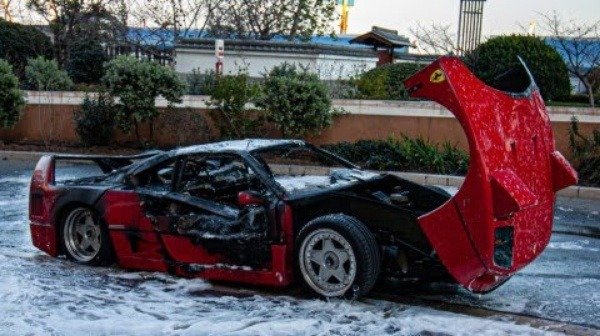 Its most famous district, Monte Carol, is the home of Former Grand Prix motorcycle racer Max Biaggi. The Grand Prix Champ lamented the loss of the prize vehicle after witnessing the incident near his home.