Brand New Mercedes-Benz GLC SUV Bursts Into Flames At A Dealership (Photo)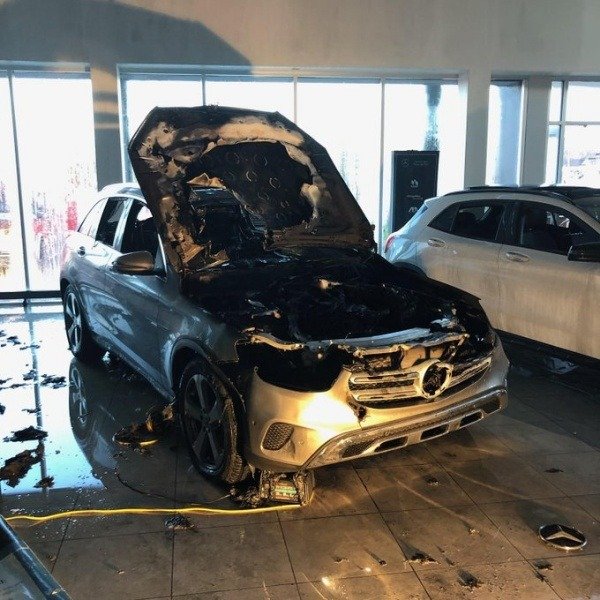 Firefighters were called on Thursday as fire from a burning brand new Mercedes GLC SUV threatened to consume others new cars at a Boston dealership.
A brand-new Mercedes GLC compact luxury crossover on Thursday suddenly bursts into flames at a Mercedes dealership in Boston.
Firefighters, who arrived on the scene within minutes, we're forced to use thermal imaging video camera due to the heavy smoke at the showroom.
"There was so much smoke that there was zero visibility inside",
More teams were called to intervene after the fire threatened to engulf the entire floor that houses up to 12 other new vehicles.
Luckily, the dealership was equipped with sprinklers that worked as intended, which helped to limit the spread of the fire.
Hours after the fire was brought under control, the fire-brigade responded to another call from the dealership. This time, another car parked outside the showroom has started smoking.
Investigation into both cases is underway. But all hints indicate to a possible short-circuit of the car's electric system or battery malfunction.
Parked cars suddenly going up in flames without a fire source are regarded as strange occurrences in Nigeria.
Since most car fires, whether parked or moving, start small and are generally caused by electrical or mechanical problems, using the right fire extinguisher will help reduce the amount of damages to the car.
Mercedes-Benz GLC SUV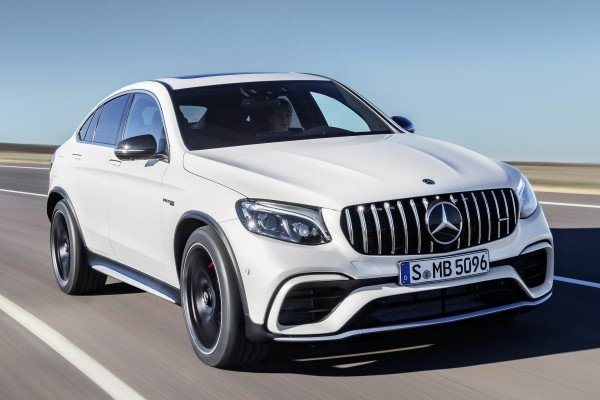 The Mercedes-Benz GLC SUV was first launched in 2016 and according to Mercedes,  it has sold over 7,000 units worldwide.
The new 2020 Mercedes-Benz GLC comes with MBUX entertainment system, Artificial Intelligence (AI) and host of other connected features.